Home Work Taranaki Art 2020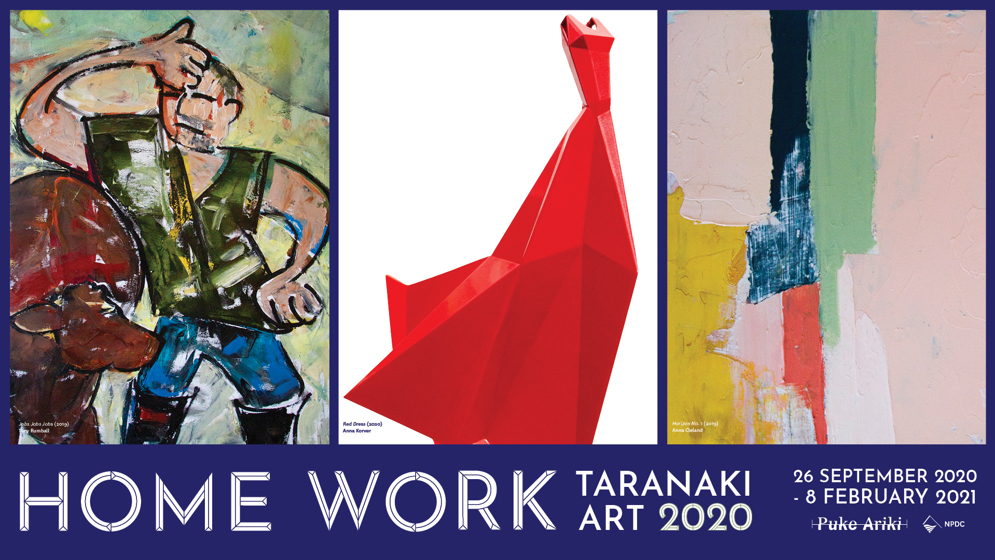 Step into a world of home grown creativity as our Home Work exhibition returns for a third time in September 2020.

A celebration of the art scene our region is known for, Home Work brings together artwork created right around te mounga Taranaki and acknowledges the vital role art plays in forming a vibrant community.
In 2019 we invited local artists to submit new and unseen artworks that embody the theme of 'Tuku Iho', celebrating the link between present, past and future.
57 pieces, from established and emerging local talent, were selected and are displayed in an impressive and diverse body of paintings, prints, sculptures and more. Collectively, these artworks represent the current art scene in Taranaki.
A show for all ages, Home Work puts the spotlight on our creative people, our places, our issues and our identity.
Dates

26 September 2020 - 8 February 2021
Location

Temporary Gallery
Admission

Free
Ages

All Ages
People's Choice Voting Station
Visit the exhibition and tell us which artwork caught your attention and you could win some great prizes!
Vote for your favourite an win Puke Ariki Store vouchers.
Ever wondered what makes our artists tick, how they got started or what their advice is for people interested in art?
We've asked our artists a range of questions so you can find out a bit more about them and their artwork.