Join the Digital Library from Home
Our digital library gives you instant access to thousands of eBooks, eAudiobooks, movies, newspapers plus heaps of content for kids.
If you are already a library member you can use your library card number and pin to access these great resources. If you need to reset your pin, please contact us.
If you are not a library member fill in the online form to join now. Select 'Digital Only Membership' and take note of your temporary membership number and PIN as you will need this to sign-in to our online resources.
Digital Membership lasts 12 months.

View the Digital Library here.
---
It is free to join the library if you live in Taranaki or if you own property here.
If you live outside Taranaki you can get a visitor card for three months. A visitor card costs $20 and you can borrow five items at a time.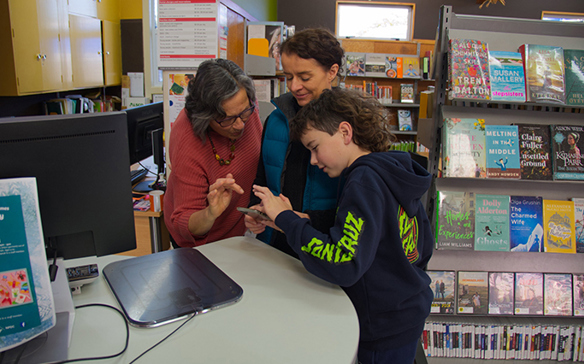 How do I join?
Sign up online for temporary membership. You can access our digital library straight away! Then visit one of our libraries within two weeks to complete your registration.
Visit one of our libraries and sign up in person.
What identification do I need to bring with me?
We need to see two forms of identification.
One form of photo ID needs to have your full name and signature on it e.g. driver's licence.
One needs to should show your name and address e.g. bank statement or phone bill. Not older than three months.
If you are applying for visitor membership we need to have contact address details in Taranaki and in your hometown, as well as signature/photo ID.
If you are under 18 years old a parent or guardian must sign your card. They will need ID as noted above.
---
Loan Periods
Books and audiobooks are issued for four weeks.
DVDs and magazines are issued for one week (some box-set DVDs are issued for longer).
eBooks and eAudiobooks are issued for two weeks.
---
Renewing and Reserving Items
Renewing items
You can renew books online, at any library or over the phone (06 759 6060). You can renew books twice, providing no other user has reserved them and they are not overdue.
Puke Ariki App
You can manage your library account through the Puke Ariki app. You can renew books easily and quickly, search the catalogue and place holds.
Learn more about the Puke Ariki App
Download the Puke Ariki to your tablet or smartphone via the App Store or Google Play.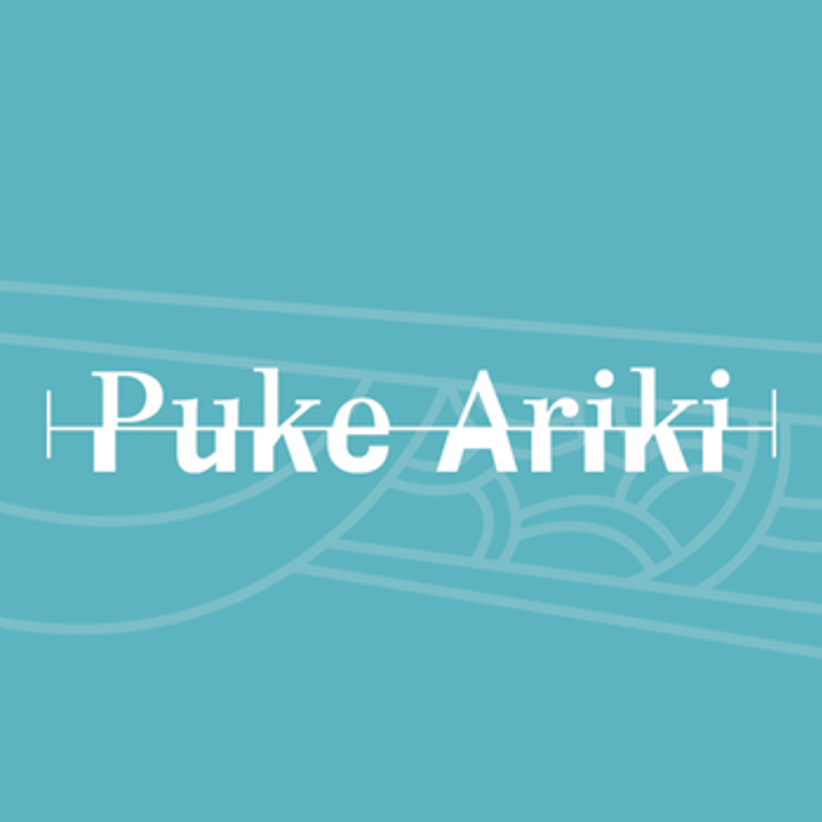 Reserving items
You can reserve an item online through the catalogue, by going into your library account or over the phone (06 759 6060). There is no longer a $1.50 charge when you request an item to hold. That means when your item is ready to collect we will contact you by email, text message or post and you can collect for free.
How do I reserve an item online?
Find the item in the catalogue.
Click on Place Hold.
Log in to your user account and confirm that you would like to reserve the item.
---
Returns and Overdue Items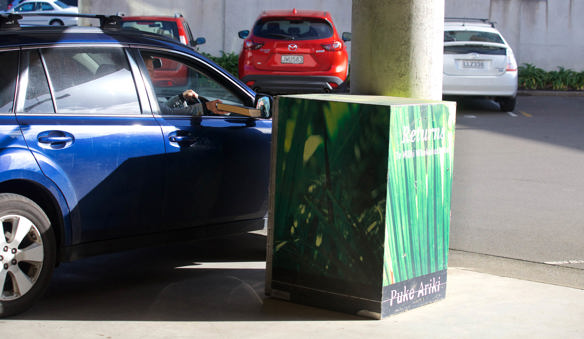 Returns
You can return any item to any of our libraries, even if they were not borrowed from that particular branch. There is also a returns box in the Puke Ariki Museum car park on St Aubyn Street.
Return alerts
We can email or text message you know when you have items due back. To set up alerts come in and see us, phone us (06 759 6060) or complete our online form.
Overdue items
There are no overdue charges for children's and youth (under 18s) library cards. Please note this doesn't include children's and youth books checked out on an adult card and charges for lost books still apply.

If items borrowed on an adult card are not returned on time you will be charged overdue fines. You can pay overdue fines at your local library. You can check your library account for due dates and if we have your contact details we can send an email or text message to remind you when items are due back.
---
Library membership is free for all residents and property owners in Taranaki. However we do charge for overdues and some services:
Rental Charges
Overdue Charges (per day)
Adult
Books/Magazines/Audiobooks 50c per day
Maximum charge (per item) $17.50
From 1 July 2020, there will no longer be overdue charges for children's and youth (under 18s) library cards. All existing overdue charges on children's and youth cards will be cancelled.
Please note, cancelled charges only apply to children's and youth cards, this doesn't include children's and youth books checked out on an adult card and charges for lost books still apply.


Lost item charges
Cost and age determined. There is a minimum $10 charge.
Photocopying/Printing (per page)
A4 black and white 20c
A3 black and white 50c
A4 colour $1
A3 colour $2
Scanning
Photocopiers can be used to scan for free. Please bring a usb with you.
Replacement Library Card
Interloans (per item)
Items from other institutions $5 - $22
Urgent document supply charge
Visitor Membership
If you do not reside or own property within Taranaki you can join the library for a $22 charge every 3 months. This lets you borrow up to 5 items at any one time. Normal charges and overdue fees apply.
Withdrawn Items
Fiction books $1
Non-Fiction books $2
Paperback Fiction/Magazines 50 cents each
Children's books 10 for $1
Internet/WiFi
Research Service