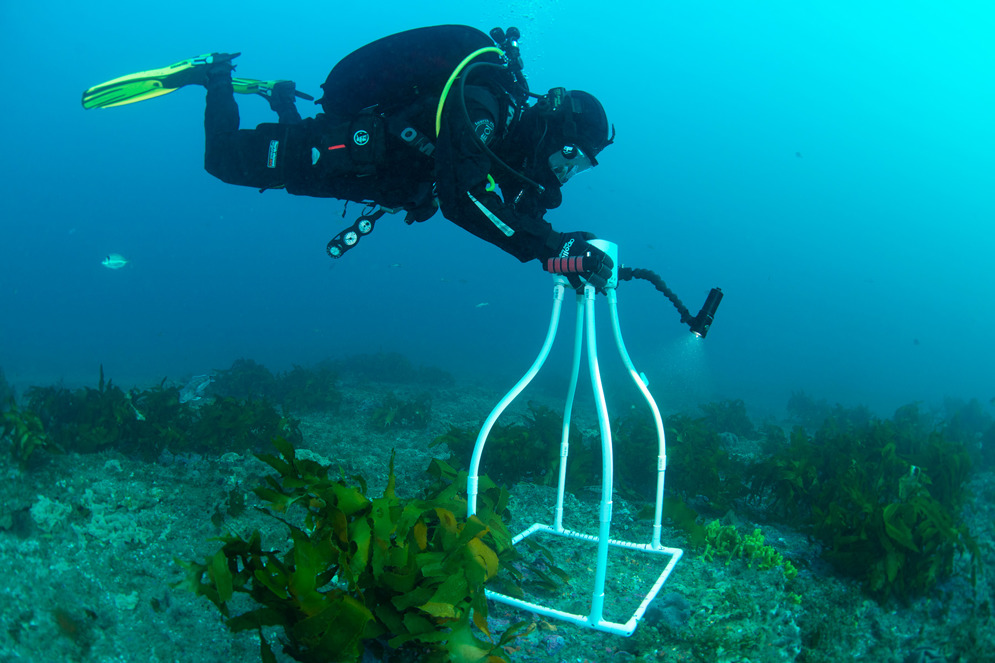 Taranaki's ocean environment is home to a variety of spectacular flora and fauna; from colourful sea slugs, gardens of sponges, to swarms of plankton and dozens of marine mammal species.
In this thought provoking lesson students will learn about different forms of ocean protection, exciting local research and how the oceans are currently being damaged by a rapidly changing climate.    
Students will then explore the highly interactive Reef Alive! exhibition based on a reef being studied 11 kilometres off the coast of Pātea, conducting rocky reef surveys, water clarity testing and fish surveys on a replica boat.
Note: During Term 1 (till 17 March 2023) exploration time will be included in the Te Ngū Tipua: Ngā Wāhanga Weriweri! Colossal Squid: Freaky Features! Marine molluscs: Deep Ocean to Rocky Shore exhibition will then replace Colossal Squid and be utilised as a rotation until 1 June.
"How inappropriate to call this planet Earth when it is quite clearly Ocean." Arthur C. Clarke.
New Zealand Curriculum links
Social Sciences/NZ Histories, Big Ideas: Interactions change societies and environments.
Science: Nature of Science levels 1-5. Understanding about Science (Living World, Ecology) Levels 1- 5.
Location

Puke Ariki Museum
Schedule

All year
Year level

Junior students (Year 0 – 10)
Senior students (Year 11 – 13)
Duration

45 minutes to 1 hour
Cost

Free for Taranaki schools, $5 per students for schools outside of Taranaki