This guided tour takes you through Central New Plymouth with an experienced local guide. 
The walk covers European settlement of this district and the challenges and achievements experienced by those early pioneers. It also discusses the land wars which originated here in Taranaki, their impact on both Māori and European and subsequent developments.
The walk is about 3km long and includes a small hill climb of moderate incline and takes two hours.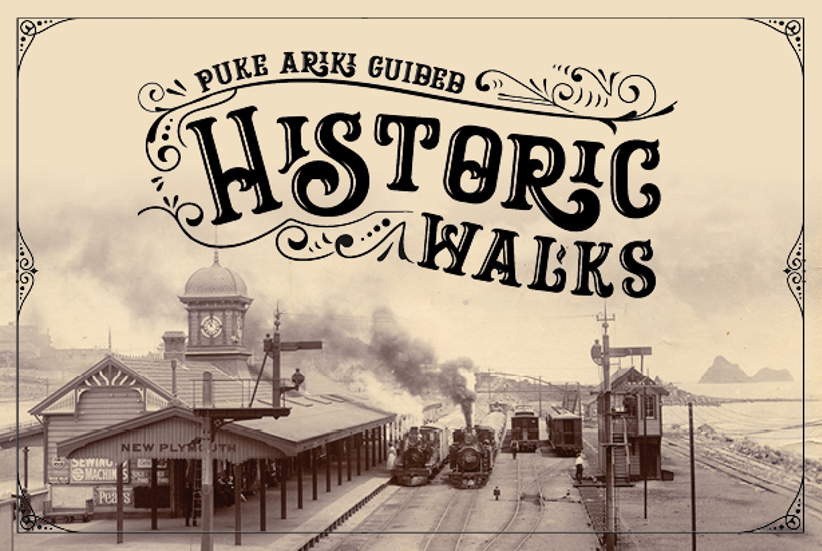 A fascinating way to learn about the city's history for visitors and locals alike!
Bookings are essential and we usually require 24 hours' notice. Large groups can be accommodated.
Please contact the New Plymouth isite on 06 759 6146 or book in person at the isite office, 65 St Aubyn St, Level 1 Puke Ariki Museum, New Plymouth, or email us info@npdc.govt.nz.
Our tour is disability inclusive, with prior arrangement. 
Price is $16.50 per person and under 16s are free.
A booklet containing information about New Plymouth European settlement history with details of each landmark and historic photographs from the Puke Ariki Collection is available to purchase for $10 from the Puke Ariki Store inside the Museum.