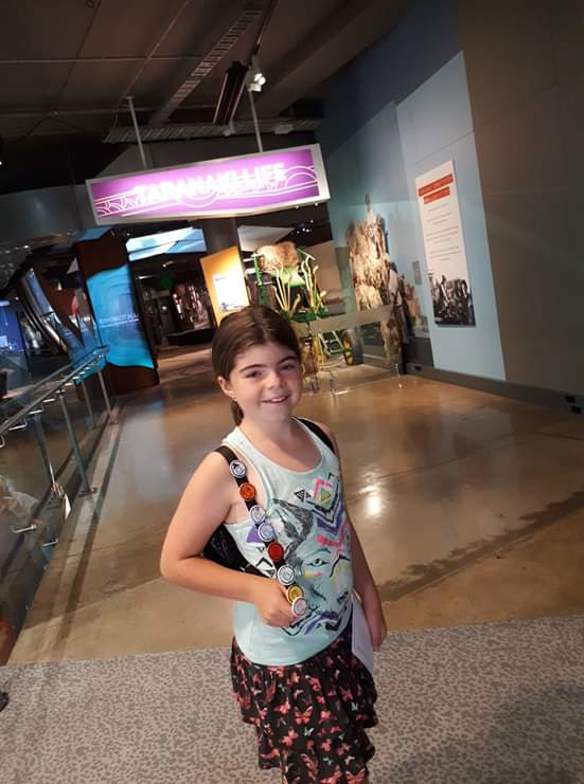 Emma Jameson (9 years old) is a proud collector of all our ruru hunt badges!
The Ruru scavenger hunts are a fun and unique way of engaging with Puke Ariki Museum's heritage collection. 

We have hunts for different ages and learning styles.

Use your imagination, super vision, research skills, or Te Reo Māori to examine Puke Ariki's museum objects with fresh eyes. You could even try more than one hunt!

Choose your scavenger hunt from the Host Desk in the Museum Foyer, complete your challenge and don't forget to pick up your Ruru badge at the end!

Puke Ariki's famous Ruru scavenger hunts are continually being refreshed, so visit the museum to check out what's new!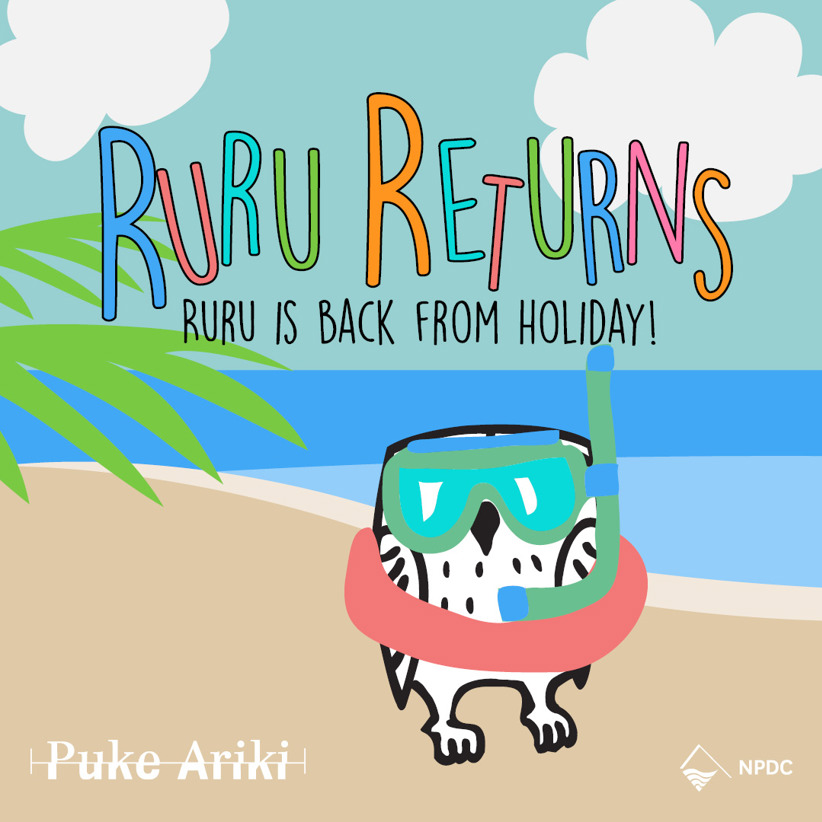 Ruru is back from holiday!
Come into the Puke Ariki Museum and try out our new scavenger hunts to see what Ruru did while they were away! Pick up anytime from the Museum Host Desk.
We have a  new Ruru hunt for you to try. It is all about the Kōkako, a native bird that nearly died out in the 1990s.
Kōkako are being reintroduced into Taranaki and Puke Ariki is proud to have adopted a bird to help increase numbers in our region. But our Kōkako needs a name. Come into the Museum, complete our new Kōkako Ruru Hunt and suggest a name for him.