Conference dinners, cocktail evenings, presentations, Puke Ariki is available for hire for a variety of private functions. 
With an atmosphere you can't find anywhere else, the Puke Ariki Foyer provides an original and stylish venue for your event. 
Capacity
230 standing guests or 100 people seated.
Availability
Monday to Friday from 6pm
Saturday and Sunday from 5pm
Premises must be vacated by 12am unless otherwise arranged with Puke Ariki management.
Hire Costs
$1,650 incl GST which includes access to the galleries.
This amount includes staff requirements during the event, packing in and out and cleaning.
Caterers
Catering is provided by Arborio Restaurant which is located in the Puke Ariki Museum Foyer. For more details contact Arborio directly.
---
The Community Lounge is on Level 1 of Puke Ariki Library. It is a public space that is suitable for meetings or gatherings.
The space is open to the public and can not be partitioned off. There could be some noise from other library users and groups using the Community Lounge should consider the impact they may have on others in the Library.
Capacity
15 people
Hireage
Free of charge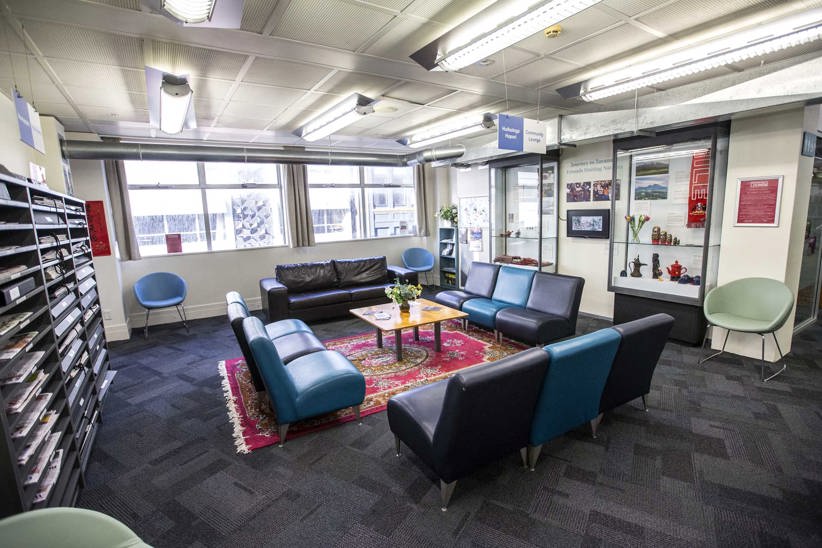 ---
Noel and Melva Education Room
The Noel and Melva Education Room is on level one of Puke Ariki Museum. 
It is an excellent space for workshops, presentations or lectures.
Availability
Saturday and Sunday 9am - 4pm
School holidays, Monday to Friday 9am - 4pm 
Hire Cost
Full day: $190
Half day: $100
Per hour: $35
---
Community Library Meeting Rooms
Inglewood Library and  Waitara Library have rooms available for hire. They are great spaces for meetings, workshops or gatherings.
Availability
These rooms are available during library opening hours.
Capacity
Inglewood: 40 standing or 20 seated
Waitara: 50 standing or 30 seated
Hire Cost
Full day: $45 (or $50 with kitchen facilities)
Half day: $25 (or $30 with kitchen facilities)
---
If you would like to find out about booking one of our venues please complete the Booking Enquiries Form.