Puke Ariki, Govett-Brewster Art Gallery/Len Lye Centre and Aotea Utanganui Museum of South Taranaki offer subsidised bus transport to schools to enable participation in out-of-school education programmes.

The subsidised education bus has been such a great success we've had to update the eligibility criteria to ensure the resource is available for schools that need it most.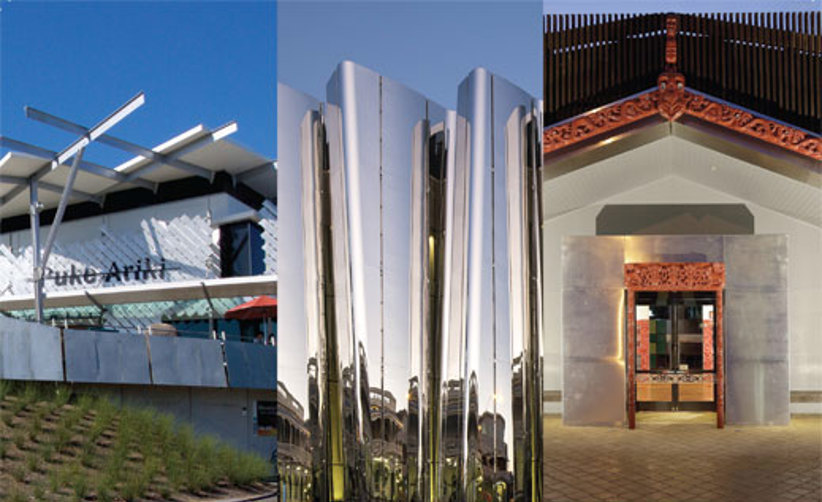 Schools with a decile rating 1 to 4 will be prioritised to receive a subsidy. Generally schools with a decile rating 5 and above within the New Plymouth District will not receive a subsidy.

Schools that have already visited in 2019 will be able to use the subsidy but only for classes that have not been to either institution.

Visits to both Puke Ariki and Govett-Brewster Art Gallery, on the same day, in a rotation style are preferred and will be given preference especially for classes Y2/3 and above. We understand with younger year groups this is not always feasible or beneficial. Our educators can adjust the lesson length if necessary for a rotation to occur.

We encourage schools to fill the bus by bringing at least 20 students. Please note class size at Puke Ariki is capped at 30 students due our education spaces.
Booking Guidelines
Book your education programme/s and let us know if you are interested in the bus subsidy. We will let you know if you are eligible and to what amount.
Preapproval from Puke Ariki and Govett-Brewster Art Gallery will need to be gained before booking buses with Tranzit.
Once approval is given an email will be sent to Tranzit and the booking teacher to confirm eligibility and level of the subsidy.
Now please contact Tranzit on 06 757 5783 to book your transport.
Transport is only available to and from Puke Ariki, Govett-Brewster Art Gallery/Len Lye Centre or Aotea Utanganui, Museum of South Taranaki.
If you would like more information before you book please contact us on 06 759 6710 or send us an email.
We gratefully acknowledge the TSB Community Trust and Baker Tilly Staples Rodway for providing the funding for these subsidies.