Welcome to the Tech Centre, our place to help you explore new technology. We have classes for those new to the digital world and a design lab that gives you the chance to experiment with 3D design. The kids can learn basic coding with our friendly robots and anyone can step into another world with our VR experiences. 
Our programmes change regularly so keep an eye on this page for our current sessions and what is coming up soon.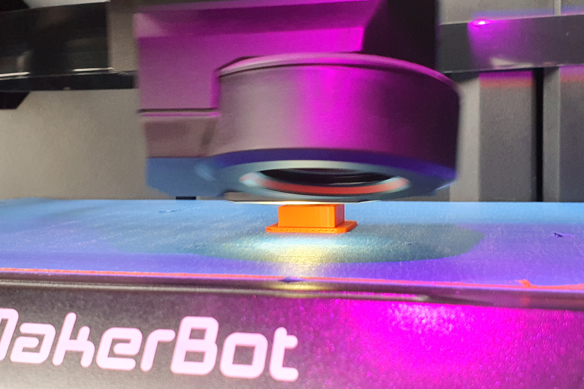 Our design lab aims to provide the tools for everyone to have a go at design.
We can help get you started with our beginners sessions or you can come in and use our equipment on your own. Our computers are preloaded with lots of useful software and we have two 3D printers available for you to use. 
New! Public computing and Print services at the Library
We're moving to a new system that allows our customers to take control of their own printing and photocopying needs. You'll be able to book out a computer, load credit onto an account and be able to securely and privately manage your printing.