Welcome to the Tech Centre, our place to help you explore new technology. We have classes for those new to the digital world and a design lab that gives you the chance to experiment with 3D design. The kids can learn basic coding with our friendly robots and anyone can step into another world with our VR experiences. 
Our programmes change regularly so keep an eye on this page for our current sessions and what is coming up soon.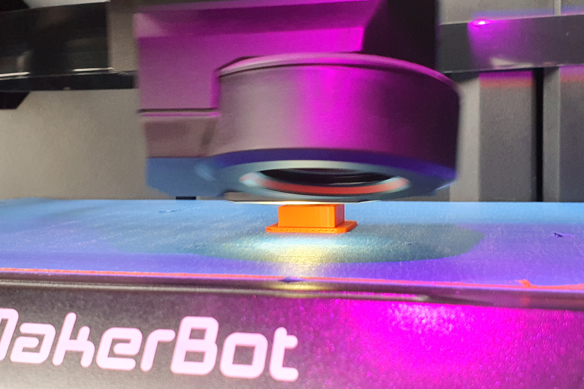 Our design lab aims to provide the tools for everyone to have a go at design.
We can help get you started with our beginners sessions or you can come in and use our equipment on your own. Our computers are preloaded with lots of useful software and we have two 3D printers available for you to use. 
Step into another world with our virtual reality. Every Thursday afternoon you have the opportunity to leave Puke Ariki and New Plymouth behind and discover other places, spaces and realities.
VR experiences can be as simple as swimming in the ocean or as complex as creating your own virtual artwork. Our sessions are 15 minutes long. If you would like to master more complex experiences, like visiting the International Space Station, you should consider booking several sessions or planning to come back on consecutive weeks.