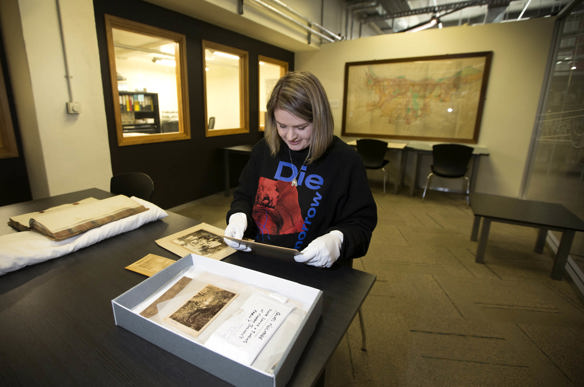 Puke Ariki Heritage Collection
Puke Ariki holds a large collection of photographs, artworks, archives and interesting objects.
A lot of our collection is listed in our Heritage Database. Pop in some search terms and find some hidden treasures.
Be surprised!
Te Rangi Aoao Nunui is Puke Ariki's place to tell historical and cultural stories from the Taranaki district and to explore the items in our collection. 
Te Rangi Aoao Nunui includes:
Our Taranaki Stories collection
Spotlight on the Collection
Passenger List Database
Word on the Street