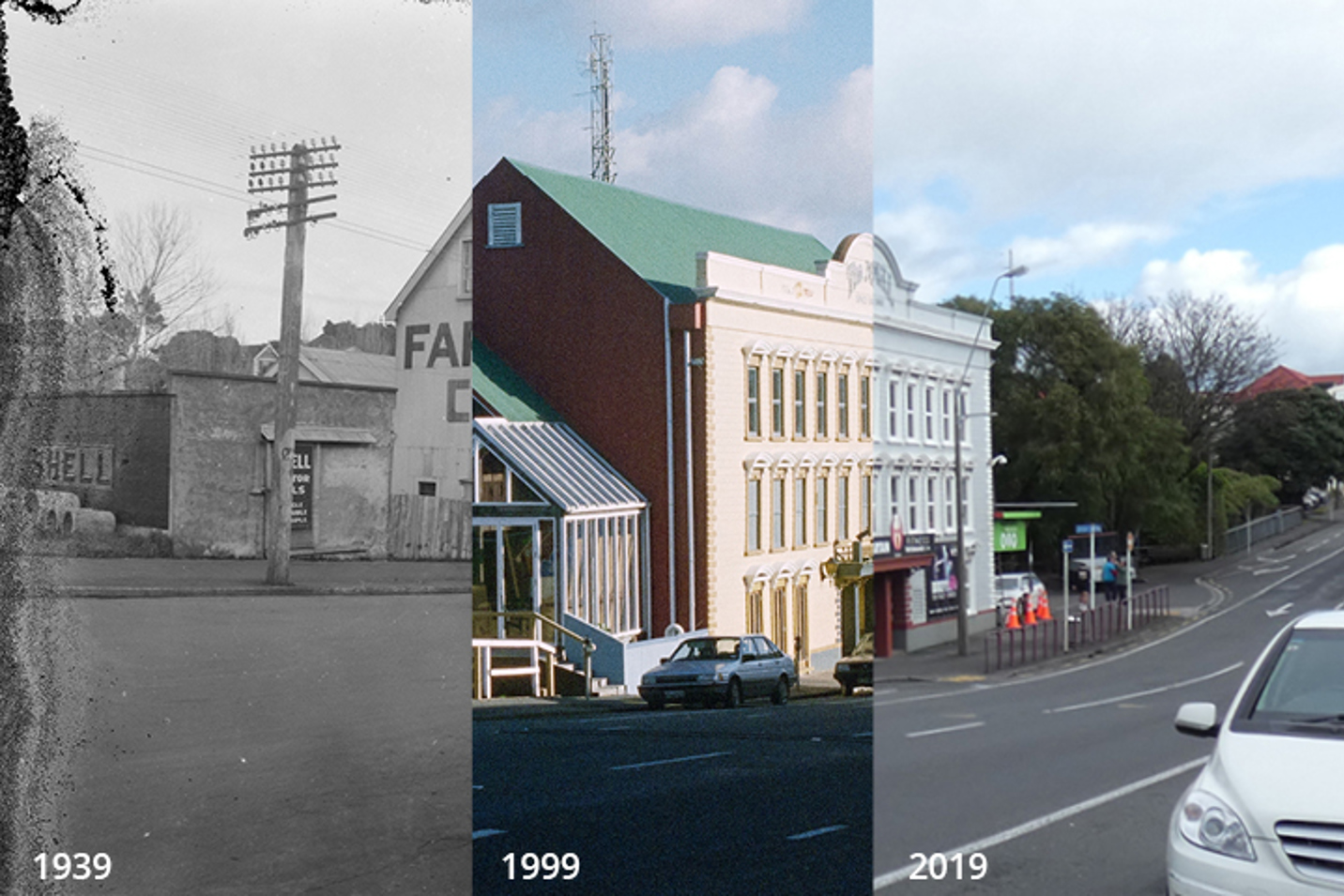 Image on loan from Bob Murray's private collection
Now featuring scenes from 1939, 1999 and 2019.
Come for a walk through the Lane Gallery and see how New Plymouth has changed. Points of View is a breakaway segment of the Whare Kahurangi exhibition, which is currently on show in the temporary gallery.
This photographic exhibition tells the story of inter-generational collecting and of changing street views within central New Plymouth.
It all started in July 1939 when Tony Thorne (an employee of the New Plymouth Engineers Department) stood with a glass plate camera photographing intersections in New Plymouth.
In 1992 Tony's grandson Bob discovered the glass plate negatives. Bob, a keen photographer, developed the negatives to reveal 82 street views of New Plymouth's Central Business District.
Retrace Tony's steps with Bob as he photographs the same street view in 1999 and again in 2019.
Stand where they stood and see these collected points of view.
Images on loan from Bob Murray private collection
Dates

15 March 2019 - 1 September 2019
Location

Lane Gallery, Level 2 Puke Ariki Library
Admission

Free Entry
Ages

Suitable for all ages