State of Nature – Picturing the Silent Forest
Explore the stories of our native forests through the botanical paintings of artist Fanny Bertha Good (1860-1950) and the experiences of her family in colonial Taranaki.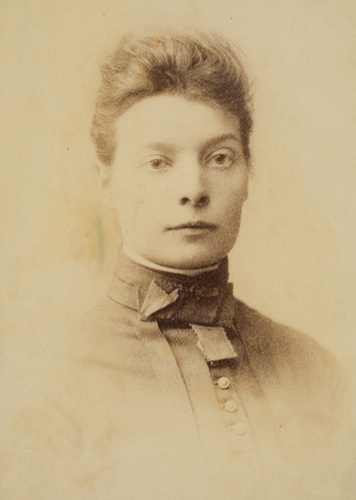 Fanny Good was born in Taranaki and lost her hearing as a teenager after contracting measles.
While Taranaki's native forests were being cleared to make way for farmland she spent her time exploring the bush near her home in Ōeo and later Hāwera, collecting native plant specimens for her work.
Puke Ariki holds over 200 of Fanny's paintings, with a large selection showcased for the first time in State of Nature. Working with oil paint rather than the more traditional media of watercolour, her depictions of native flora and fungi are more expressive than those of other botanical artists of her time. Yet her attention to detail means that many of the species she painted can be clearly identified, providing a unique record of our botanical landscape.
Several of the species that Fanny painted are now in decline or threatened with extinction. Through her work and creative responses by four contemporary local artists, discover the role that art can play in bringing attention to the state of our natural environment. Follow a multi-sensory journey through the trees, learn what makes them so special, and discover how you can help protect and grow our native forests today.
Image credit: Good Family Collection
Dates

7 April 2023 - 5 November 2023
Location

Temporary gallery, ground floor, Puke Ariki Museum
Admission

Free Entry
Ages

All ages
Accessibility

Access limited
View the collection highlights
Explore a selection of Fanny Good's artworks that feature in State of Nature: Picturing the Silent Forest and learn about the flora and fungi species she painted.
The Good Family's Story
What did Taranaki look like in the late 1800s?
Follow Fanny Good's cousin Samuel Clarke Good as he travelled around the region in 1884, through an interactive story sharing observations from his diary and historic photographs from the Puke Ariki Heritage Collection. Then discover more about Fanny's siblings and their experiences living in colonial Taranaki.
Check out our State of Nature events