Flash Back: Fashion Photography in New Zealand 1930 - 2015
The work of 25 New Zealand fashion photographers who have contributed to the development of Aotearoa New Zealand's unique identity have been brought together in this New Zealand Fashion Museum touring exhibition, Flash Back. 
International magazines like Vogue or Harper's Bazaar, must cater to a very diverse range of consumers. Local magazines on the other hand, target local audiences and so they offer an opportunity to cultivate a unique local style.
Flash Back was first shown in June 2017 as part of the Auckland Festival of Photography. Images from the 1930s to the 2010s have been curated into a magazine-style editorial around themes such as light, shadow, narrative, composition, landscape and urban environments and are projected as an immersive magazine with turning pages.
The exhibition includes two pioneers of the 1930s, Clifton Firth and Gordon Burt, plus key photographers from the decades between them and the young guns of today such as James K Lowe.  Find out more about their cutting edge work in Puke Ariki's Lane Gallery.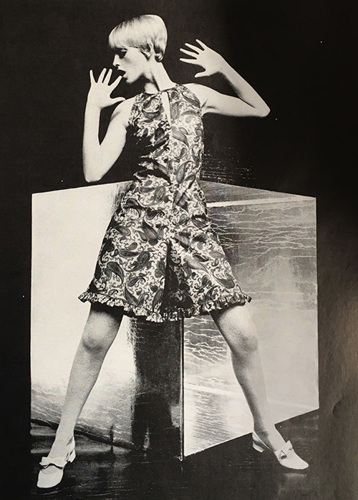 Image credit: Desmond Williams
Dates

19 June 2023 - 1 October 2023
Location

Level 2, Lane Gallery, Puke Ariki Museum
Admission

Free
Ages

Suitable for all ages
Accessibility

Fully accessible