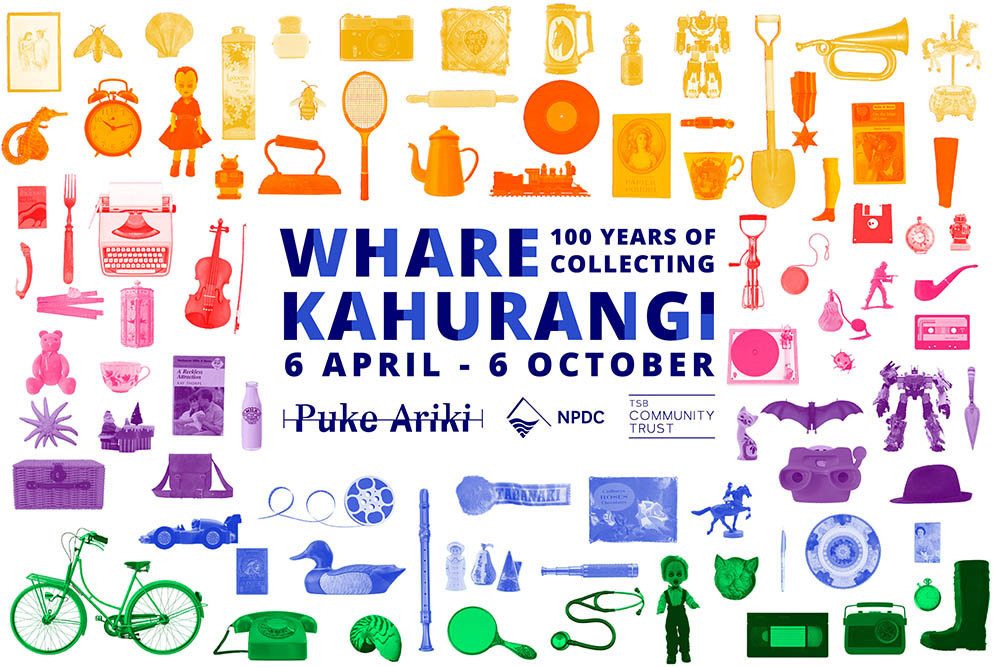 In August 1919, the Taranaki Museum opened its doors for the first time.

Whare Kahurangi (meaning house of treasured possessions) celebrates 100 years of collecting our region's history, from the foundation gift of Māori taonga by William Henry Skinner through to the present day.

Featuring objects from across Puke Ariki's collections, this exhibition examines how we collect, what stories we tell and what the museum might look like in another 100 years.
Why do people collect things?
Hear from local collectors and explore their collections and get involved in the exhibition by putting yourself in the shoes of a curator to come up with a fake news story, placing your own treasured possession into the Cabinet of Curiosities, or voting on an ethical dilemma - should the museum open the sealed pages of a letter book dated from 1841?

From Skinner's diary entries and letters charting the beginning of the museum through to the weird and wonderful - living dead dolls, Transformers, a meteorite, our oldest picture of New Plymouth, a cobra, some stolen jewels and the hint to a missing face towel (possibly!) belonging to Edward VII…there's something to interest everyone.
Whare Kahurangi invites you to reflect on the past and imagine the future – this is an exhibition not to be missed!
Virtual Tour
If you missed visiting Whare Kahurangi at Puke Ariki or you'd like to take another look, you can now experience it in the digital world with our virtual tour.
Find out more about the virtual tour
Dates

6 April 2019 - 6 October 2019
Location

Temporary Gallery, Puke Ariki Museum
Admission

Free
Ages

Suitable for all ages
Accessibility

Accessible by lift