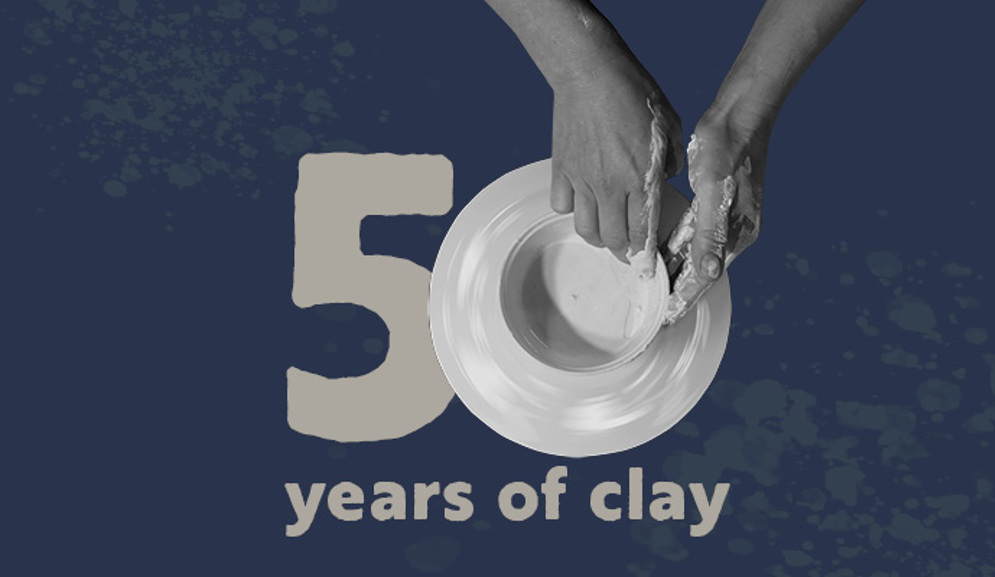 With 24 artists on display, 50 years of clay supports New Plymouth Potters in celebrating their 50th anniversary.  
New Plymouth Potters provides a shared studio and exhibition space in Te Henui Vicarage for over 100 members, supporting them to develop and refine their skills. Each year the group has a shared exhibition and invites a well-known potter to judge the entries. The supreme award winners of these exhibitions, from 1989 through to 2003, were collected by the museum. The winning ceramics from 2004 to 2023 have all been lent to complete the selection for this exhibition. The supreme award winners are all displayed in 50 years of clay, showing developments in style over time and recognising many integral past members of the club.
An exhibition catalogue dives deeper into the history of the club and the potters behind the works.
The ceramics are displayed throughout Te Pua Wānanga o Taranaki | Taranaki Research Centre (second floor of the library) and in the main foyer of the museum.
Dates

29 April 2023 - 30 June 2024
Location

Te Pua Wānanga o Taranaki | Taranaki Research Centre (second floor of the library) and in the main foyer of the museum
Admission

Free
Ages

Suitable for all ages
Accessibility

Fully accessible
Te Henui Vicarage circa 1973