Wilding: the return of nature to a British farm
By Isabella Tree
This book gives hope for conservation and nature on our planet. "Wilding: the return of nature to a British farm" by Isabella Tree is shortlisted for the UK's Wainwright Prize for outdoor and nature writing.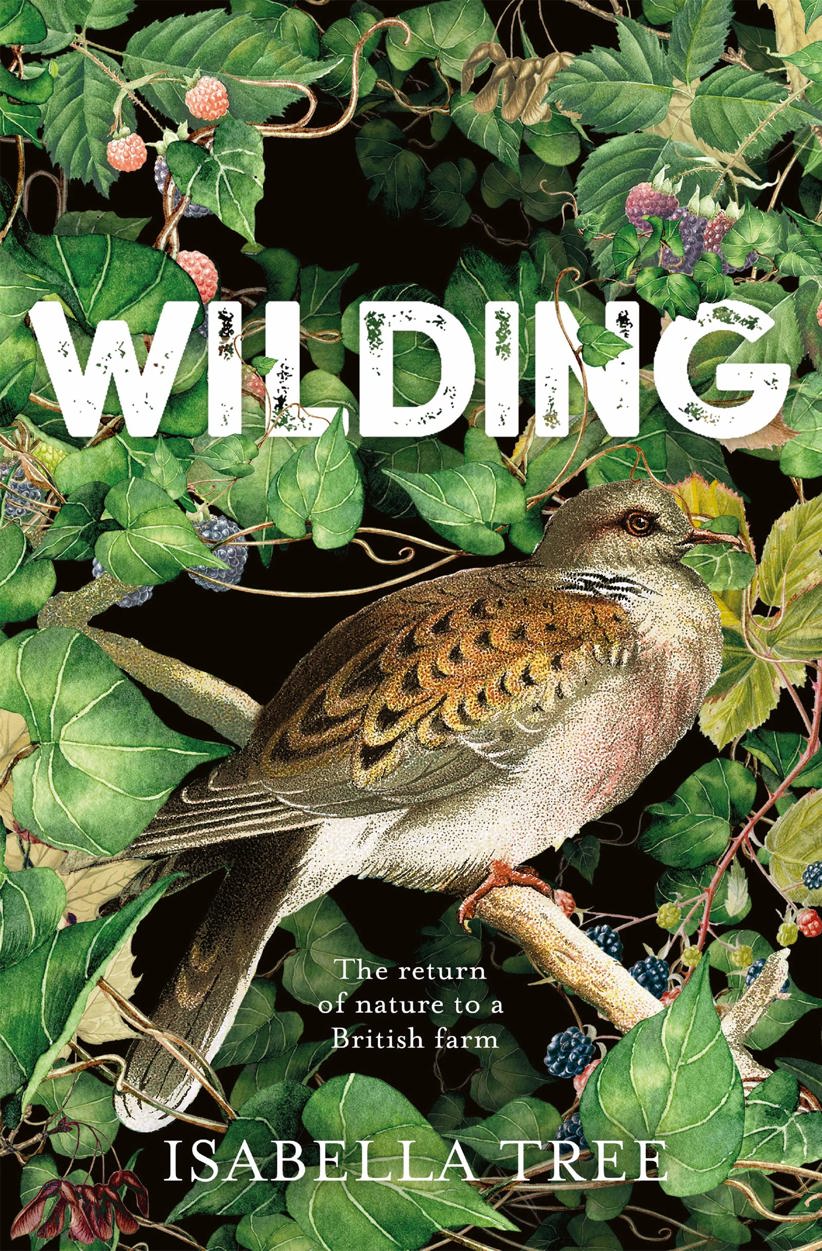 Wilding chronicles the amazing transformation over 20 years from intensive farming to a natural self-sustaining ecosystem reserve on the 3,500 acre property at Knepp Castle in Sussex. The goal was to run the land with minimal human intervention apart from the introduction of a small number of fallow deer, longhorn cattle, ponies, pigs and beaver, similar species that were present in Britain in the middle ages. The ethos of the project puts the ecosystem at the centre, letting nature do its thing. Then observing, recording and learning from what happens.
I found it fascinating to see how the reintroduction of certain animals transformed the land back to its natural biodiverse habitat and as a result attracted a multitude of other endangered species of birds, small mammals, butterflies, wasps, bees, and insects who found their own way to Knepp and flourished in an ever increasing biodiverse habitat.
The author and co-owner of the property records the progress of the project and the increasing biodiversity of flora and fauna.  Throughout the book she intersperses the story with fascinating stories and anecdotes from her observations and explores the role of climate on the habitat. She talks about the transformation of their adjoining river by the removal of dams and the natural formation of ponds and how these measures proved to be more successful in times of heavy river water flow and flood. She discusses ideas about nature itself and the different attitudes and challenges we face about what the countryside and nature should look like.
The property is recognized nationally and internationally for its outstanding biodiversity, methods of achieving biodiversity and restoring nature. The story of Knepp was fascinating for me as a layperson, and would be of interest to anyone with a naturalist bent or anyone wanting to find out more about nature and it's sustainability or the principles behind bringing more nature and natural ecosystems to the planet or even one's own backyard.
Wilding certainly earned its place on the Wainwright Prize shortlist and is an interesting read.
Find Wilding in: