Walled Gardens
By Jules Hudson
Spring brings fantasy garden fever. I have many fantasies for different types of gardens from sumptuous potager gardens to wild natural wildflower meadow gardens. Walled gardens have also been a long-time garden fantasy since reliving The Secret Garden by Frances Hudson Burnett with my children. I was therefore pleased to see available on the library shelf Walled Gardens by Jules Hudson.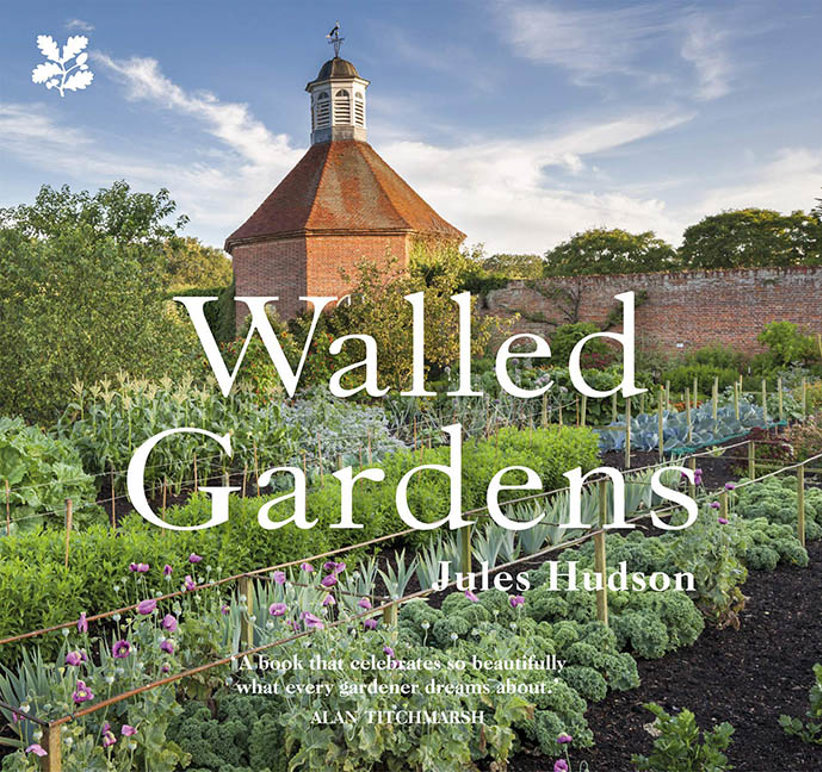 Hudson chronicles the history of enclosed gardens from the simple enclosures of our earliest ancestors for protecting crops with brush fences, to the walled enclosed gardens of the Roman era, to medieval walled monastic gardens, to Elizabethan and Victorian estates. The book also details the components of a walled-productive kitchen garden - complete with a plan showing a place for each and every imaginable feature, which I took pleasure at gazing and studying for some time.
In the second section of the book, the author features the most significant walled gardens of England from the oldest to newest 21st century renditions.
Part historical, part practical garden planner and part English National Trust garden travel guide, this book, filled with lovely coloured photographs, was a perfect indulgence in my springtime fantasies. It made me think that maybe one day I could replace that south boundary straggly hedge with a brick wall with a glass house, some espaliered fruit trees and a dedicated potting shed. 
Browse through all our gardening books in the library catalogue or on the gardening book shelves at the library.
I am looking forward to ideas from smaller urban gardens featured in the Taranaki Sustainable Backyards Trail during the Taranaki Garden Festival from 1 to 10 November 2019.