The Accidental Tour Guide
By Mary Moody
Gardeners know how gardens can bring comfort and wellbeing to their lives, Mary Moody included. This Australian started out as a budding journalist for Women's Weekly in the 1960s. She met her husband to be, Kiwi filmmaker David Hannay, then instigated a move to a rural property in the Blue Mountains in the late 1970s. This property would be their home for over 25 years while they raised their family and started growing food organically. Moody became a TV presenter for about ten years on Gardening Australia. An opportunity to be a plant expert on an organised botanical trek to the Himalayas opened up many more trips all over the world - a life defining moment for her.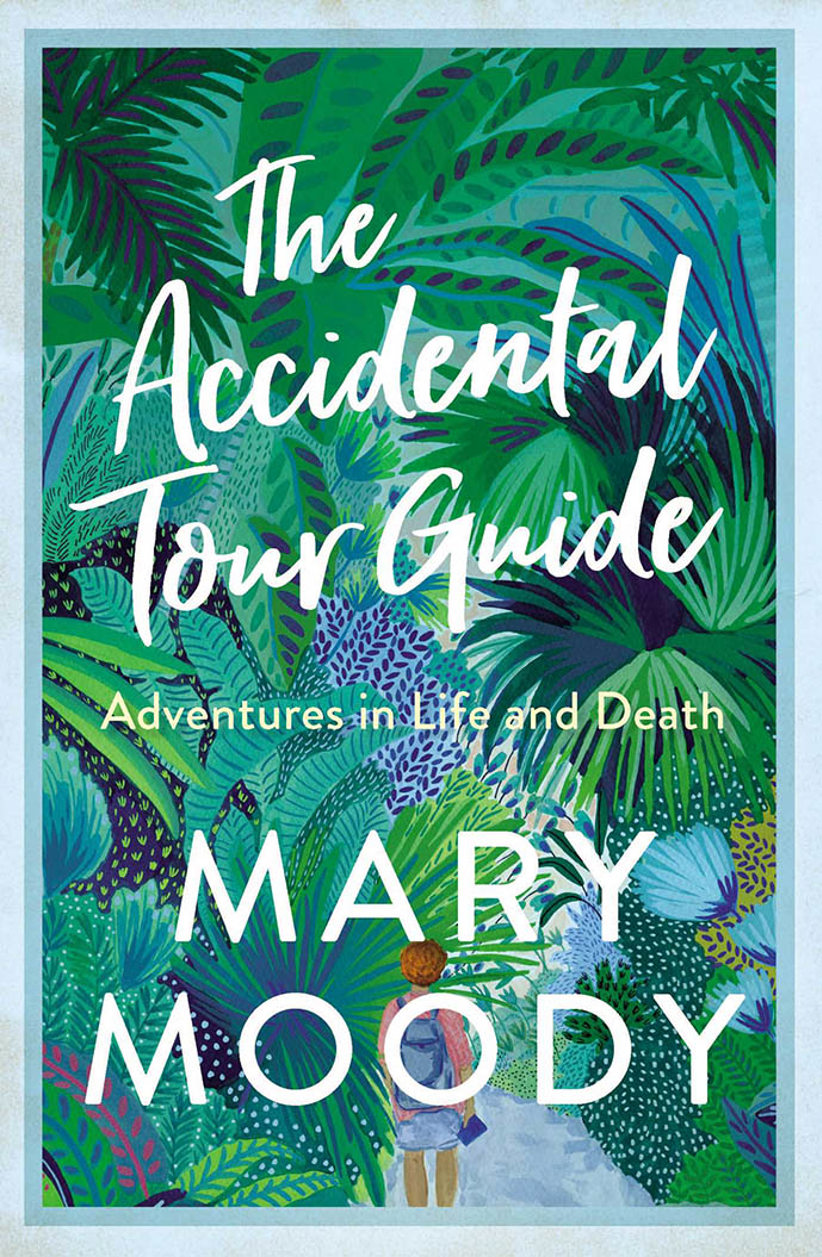 Having written or edited over 50 books including memoirs outlining her travels, her passion for gardens and food, and her life's ups and downs, this latest memoir instalment, The Accidental Tour Guide (2019) poignantly deals with the cancer diagnosis, illness and death of her beloved husband.
Gardening and plant anecdotes are never far from her story. She discovers that the chemotherapy drug Taxol is derived from the Yew tree - a much admired tree photographed on her many overseas garden tours.                                                                                                                  
She delights in her reunion on Vancouver Island with her long lost older sister, from her dad's first marriage, and their shared passion for gardening creates a bond. She shares the names of plants she sees on her treks and finds joy and surprise in the Majorelle Garden in Morocco, all among other garden anecdotes that pepper her story.
She would never have known as a 20-something, when she first discovered gardens, gardening and nature, how these would become, in all their variety of shapes and forms, an integral part of her life, comfort during difficult times and inspiration for living her life to the full.
A touching memoir on how to continue living to the full after one's existing world is turned upside down ... and about caring for oneself and for the people that matter most.
Find The Accidental Tour Guide in: