Tom's Midnight Garden
Philippa Pearce
Sent away when his brother comes down with measles, Tom goes to stay with his aunt and uncle in an old Victorian house that has been converted into flats with no garden access. Stuck inside during quarantine (sound familiar?) Tom is lonely and bored until one night he hears the strange old grandfather clock strike 13, and discovers a wonderful old garden outside the back door and befriends a girl named Hatty. But something isn't quite right about the garden and Tom begins to suspect Hatty may be a ghost.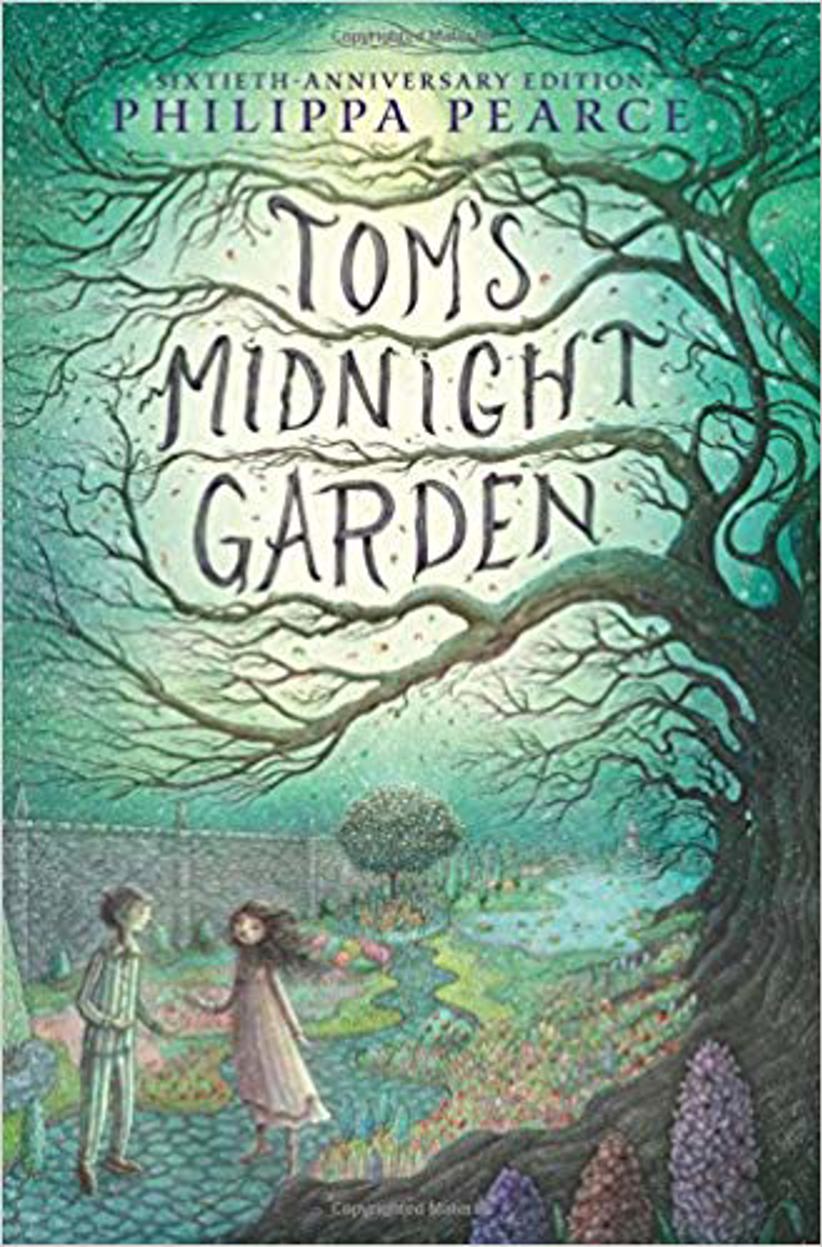 The friendship between Tom and Hatty is very touching as is the ending of the story. Somehow I missed reading this book as a child and I'm glad to have finally caught up with it.
This is a very gentle, old-fashioned story perfect for an introduction to the 'classics', similar in tone to The Secret Garden by Frances Hodgson Burnett.
Find Tom's Midnight Garden in: