The Magic Faraway Tree
By Enid Blyton
Beloved by children and families since 1943, this e-audiobook is narrated by Kate Winslet. It tells the story of four children who visit a huge magical tree that lives right in the middle of the Enchanted Wood.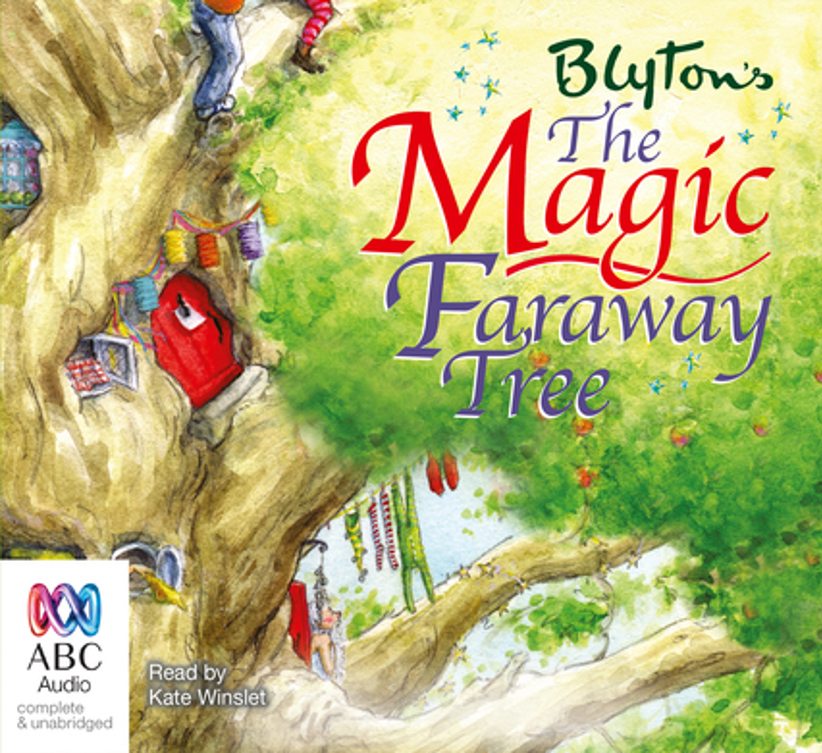 The Magic Faraway Tree is the second installment of The Faraway Tree series, in it Jo, Beth and Frannie are joined by their cousin Rick. Together they meet many of the inhabitants of the tree as they journey up and around, encountering dangers and delights in their travels.
This story is a treasure and continues to delight young and old alike. It is perfect for primary school aged children, bringing together fantasy, adventure and humour. You too will wish you lived right next to the Enchanted Wood.
Find The Magic Faraway Tree in: