The Silk House is a fabulous gothic ghost story that had me enthralled from the very first page.
It follows the experiences of a young servant girl named Rowan, living in the 1700s. After being orphaned she obtains a position in the house of a silk merchant and his wife. Rowan has learned the healing arts from her late mother; others are suspicious of her unusual talents. 
The book travels between the past and the present seamlessly telling the story of three fascinating women.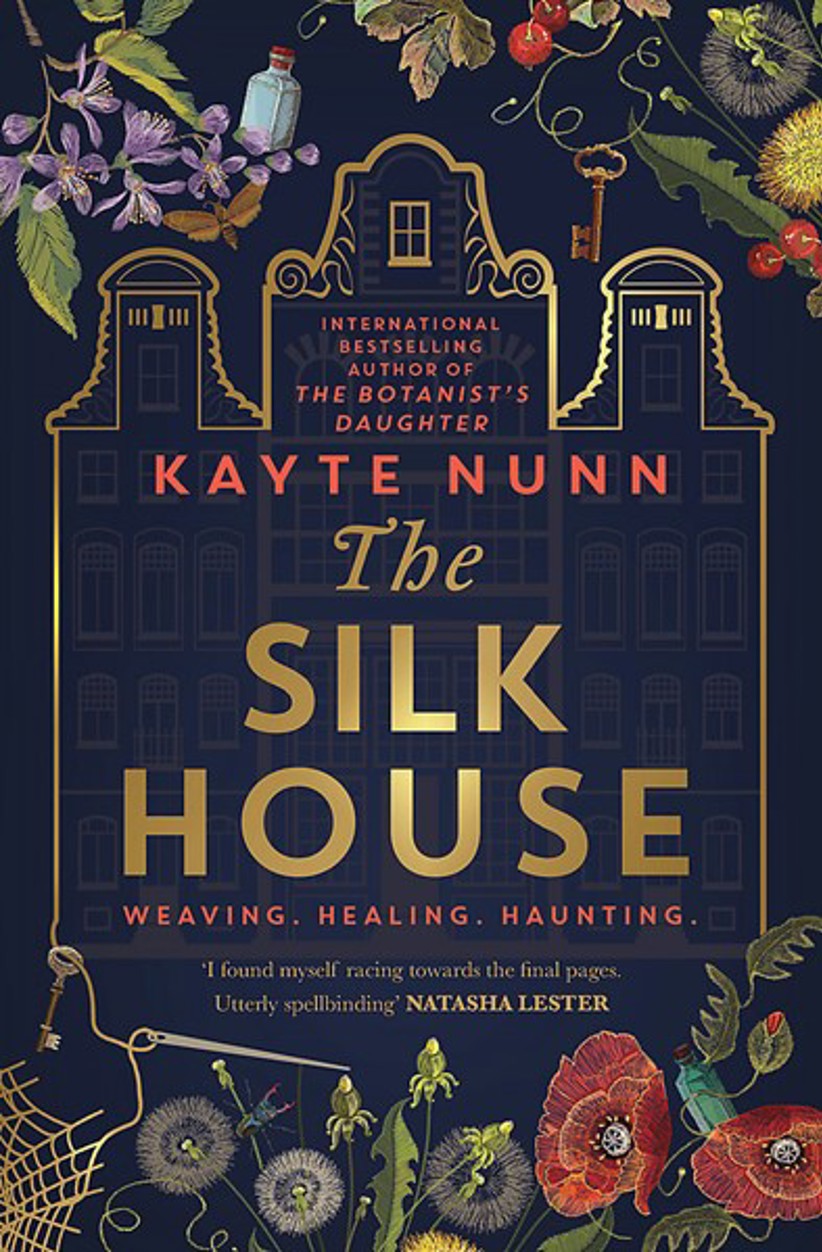 Through Rowan, the servant; Mary, a talented artist and silk pattern designer; and Thea, a teacher living in the present, we uncover the story of the silk house. When Thea moves into the house it is a boarding school hostel and is troubled by strange happenings. The past is trying to communicate something to the current inhabitants. The silk house is hiding a secret… a secret that it wants resolved.
You will be tantalised by the twists and turns, and kept guessing by the many threads. What is significant? A silk pattern that seems to enthrall people, the housekeeper who may be a ghost or the hint of the true story of sisters who were witches and may still haunt the area. This is a book that's hard to put down. Shudderingly fabulous!