The Wonder
by Emma Donoghue
This is the story of Anna, a little girl in 1859, in an Ireland still ravaged from the potato famine.  Anna's fame is spreading across Ireland because she seems to exist without eating. She has a constant stream of visitors who believe that she is a miracle child who can bless them with good fortune.
The story is told from the point of view of an English nurse, Lib Wright, who worked with Florence Nightingale during the Crimean War.  She has been employed to keep a watch on Anna and her family to establish whether she is truly a miracle or a fraud.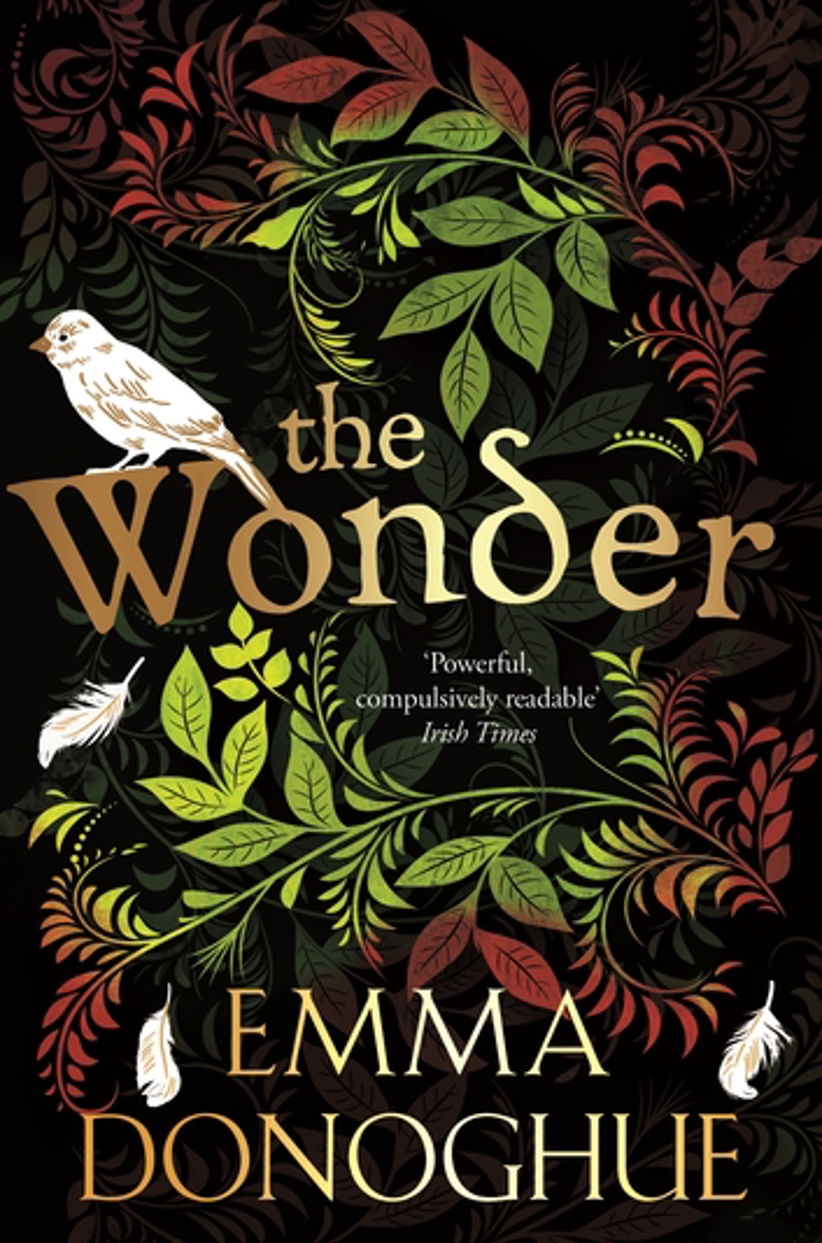 Lib is from a middle class background and is sceptical of Anna's gift. She is initially disdainful of the community she is staying in, but is shocked by the poverty and superstition she finds.  The longer she stays the more her relationship with Anne grows, and she finds out there is a lot more to the story than she at first thought.
I was interested in the culture clash between the English nurse and the impoverished villagers.  As the book progressed, I was intrigued by the treatment of very modern issues in a historical setting. 
Emma Donoghue is an Irish author living in Canada, and is well known for her earlier novel, Room, which was made into a movie.  I had listened to Room as an audiobook, and was inspired to read more of her books.
Find The Wonder in: