Arlo Finch in the Valley of Fire
By John August
Arlo Finch thought becoming a Ranger meant learning wilderness skills, like camping and knots. When he arrives in the tiny town of Pine Mountain, Colorado, Arlo soon learns there's so a lot more to it. His new friends Indra and Wu teach him how to harness the wild magi seeping in from the mysterious Long Woods - a parallel realm of wonder and danger.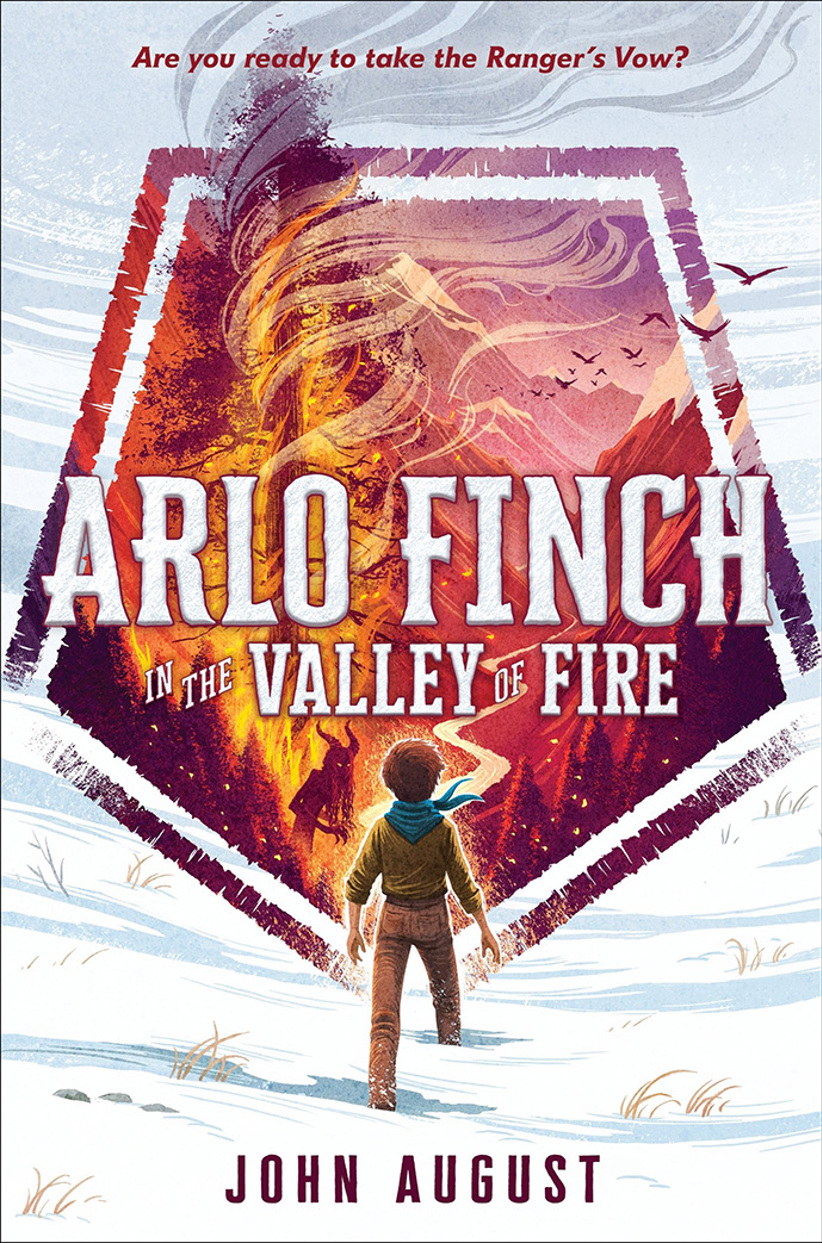 First he must master the basics, including snaplights, thunderclaps and identifying supernatural creatures - but Arlo Finch is no ordinary Ranger, and this is no ordinary time. A dark and ancient force is sending threats into the real world...our world. Whatever it is has its sights set on Arlo.
Through perilous adventures and close calls, Arlo is awakened to his unique destiny - but the obstacles he faces will test the very foundations of the Ranger's Vow: loyalty, bravery, kindness and truth.
This is an awesome first book in a fantasy adventure trilogy aimed at 8 - 12 year olds. Arlo is a very likeable and believable character who finds himself discovering new skills and mysterious worlds that he didn't even know existed. The story is full of fabulous magical creatures and brilliant Ranger skills - imagine snapping your fingers and sending orbs of light out into the night, or clapping your hands and creating thunderous noise! Recommended for those children who are keen on fantasy but may be slightly daunted by the size of larger series such as Harry Potter.
Book Two "Arlo Finch in the Lake of the Moon" is also in the library now!
Find Arlo Finch in: