Bottoms
By Nikki Slade Robinson
"Bottoms up and bottoms down, bottoms dancing through the town."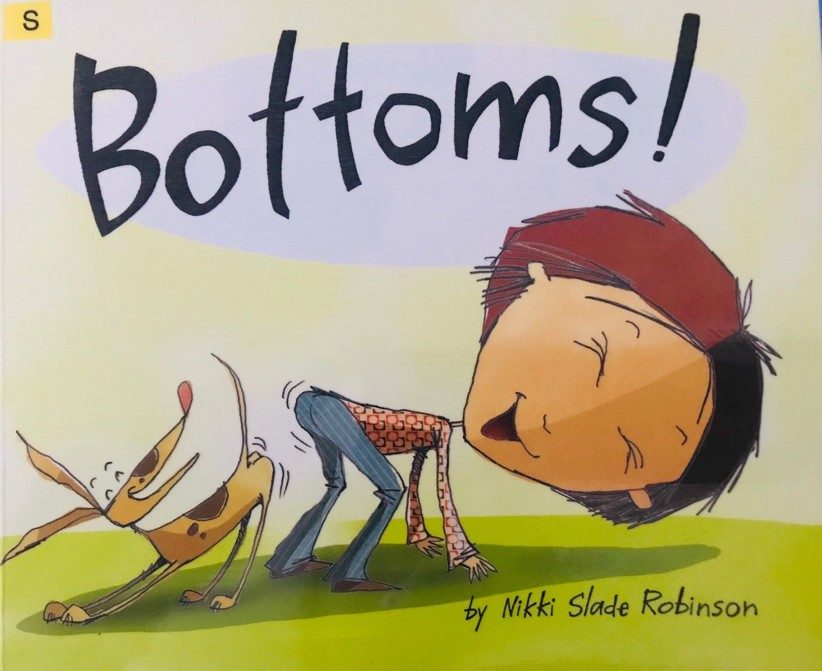 I have just read New Zealand author Nikki Slade Robinson's latest book Bottoms! during an enthusiastic Crackerjacks preschool story time.  The book follows the simple premise that everyone has a bottom and it celebrates them all, including a few belonging to various big, tall and wiggly animals.
Nikki's clever use of rhyme kept the children's attention with many laughs and smiles along the way.  The pictures are vibrant and energetic, featuring a small boy and his dog who move from page to page encountering dancers, clowns, elephants and hippos.
The story examines what it would be like not to have a bottom – how would you sit down? And seems to conclude that a bottom is great to have.
The silliness of Bottoms! appealed to both the children and their caregivers.  It is lovely to read out loud, with an interesting rhythm and the right amount of words on each page to keep even the youngest listener interested.  There was plenty of opportunity to join in with the wiggling as we read, which then lead on beautifully to a spontaneous round of the Hokey Tokey.