What a rollicking ride through the 70s and 80s with 'The Rolling Stones' courtesy of Jo Wood, former wife of band member Ronnie Wood. This is a collection of personal photographs that Jo snapped of the legendary band. A very interesting and personal insight into the world of one of the greatest rock bands of all time.
It starts by looking back at Jo's childhood and early modelling career to her first meeting with rocker Ronnie, at a London party. After that initial meeting, with one of the original wild men of rock, the party didn't stop for Jo for many years.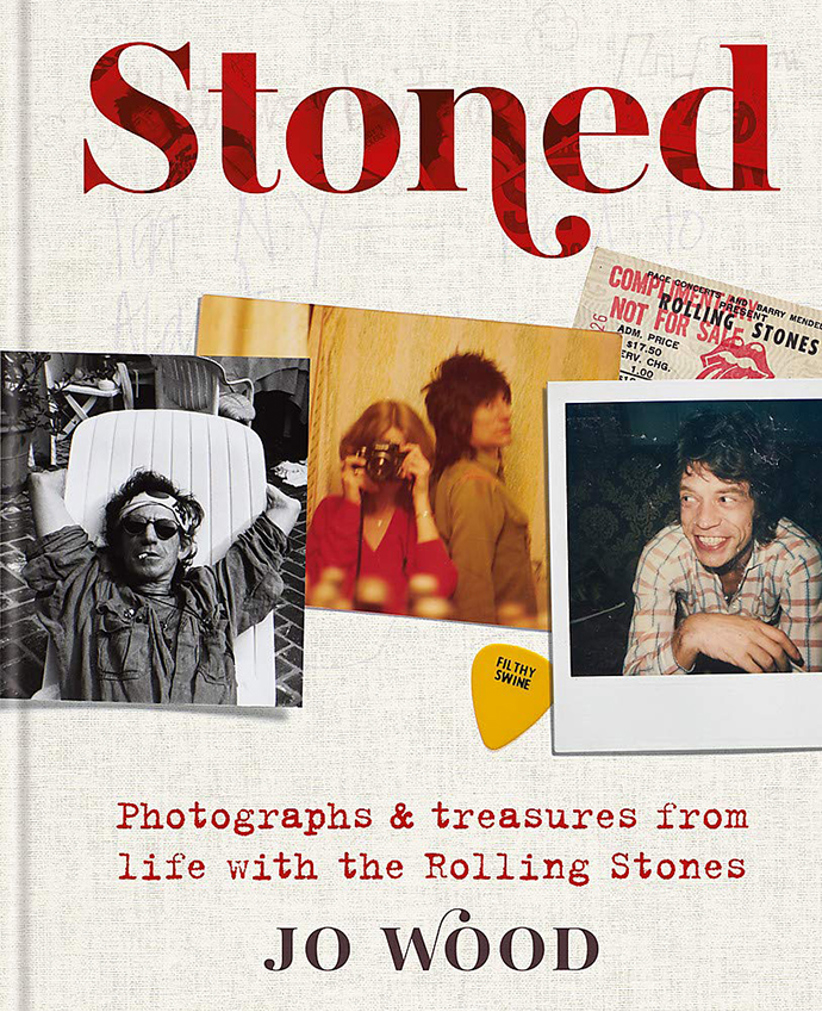 The book is filled with lots of interesting memorabilia, personal notes, concert t-shirts, Jo and Ronnie's impromptu sketches, namely of each other and much more.
The photographs share many candid moments inside the life of the band. There are many great, previously unseen shots, of fellow band members Mick Jagger, Keith Richards, Bill Wyman and Charlie Watts. It documents band relationships, famous girlfriends, such as Jerry Hall, Marianne Faithfull and Anita Pallenberg, famous friends, family and children, famous tours and concerts and worldwide touring with a large entourage. This book is a walk or a 'party' through the memory lane of the Rolling Stones. It is a personal insight into the rock n roll lifestyle and well worth the read.
Find Stoned in: