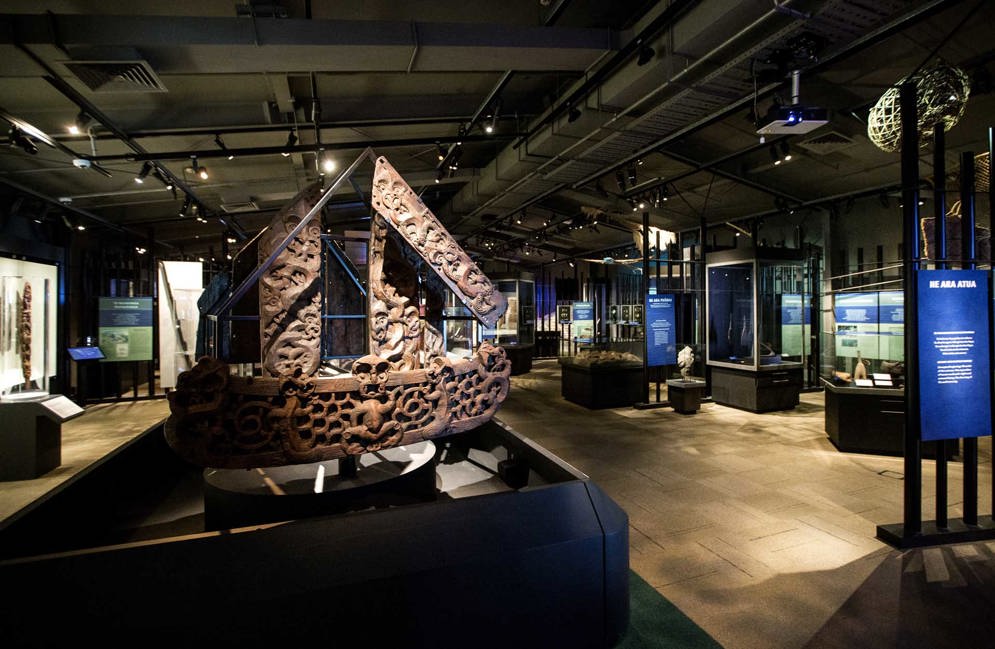 Explore the way of life for the original Māori inhabitants of Taranaki.

Learn how tangata whenua carved out a home for themselves in the shadow of Taranaki Maunga.
Marvel at the beauty of their taonga, understand some of their amazing cultural practices and learn how their interaction with European settlers has affected them and their culture.
See how the revitalisation of traditional practice enriches contemporary Taranaki Māori practice.
Date

Ongoing
Location

Museum Level 2
Admission

Free
Ages

Suitable for all ages
In July 2019, Takapou Whāriki was updated with a new exhibition - Ko Taku Poi Te Manu.
Ka kotahi te poi ki te ringa, ki te karakia, ki te waiata hoki, i roto o Taranaki. Paruhi tonu ana te karere i tana pāoho kōrero ki ia uki. Ka wheriko mai te mana me te kaha i ngā taonga poi manu. Ka whakamānawatia ngā kupu me ngā mahi rangatira a ngā poukuia me ngā tauheke i tiaki, i kawe tonu i te poi tae rawa mai ki hēnei rangi.
In Taranaki, poi interwoven with hand, karakia and waiata are one.
The message carried is complete as it delivers pivotal documents in the form of oral literature to each generation.

Ko Taku Poi Te Manu shares a glimpse into the powerful and poetic taonga of poi manu.
This exhibition honours the words and works of the women and men who have protected and carried it through to today and features the work of artist Ngāhina Hohaia.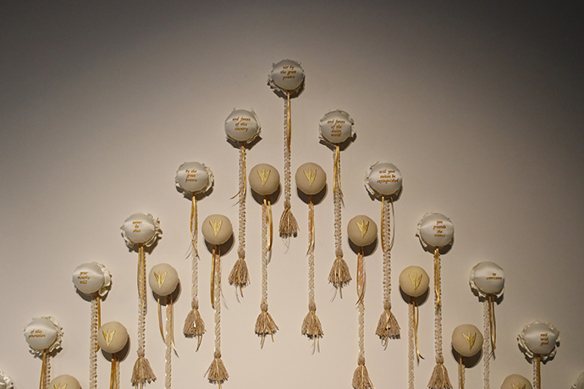 Kaokao, 2019. Artist: Ngāhina Hohaia. Re-purposed woollen blanket, woollen yarn, satin, embroidery cotton, ribbon.