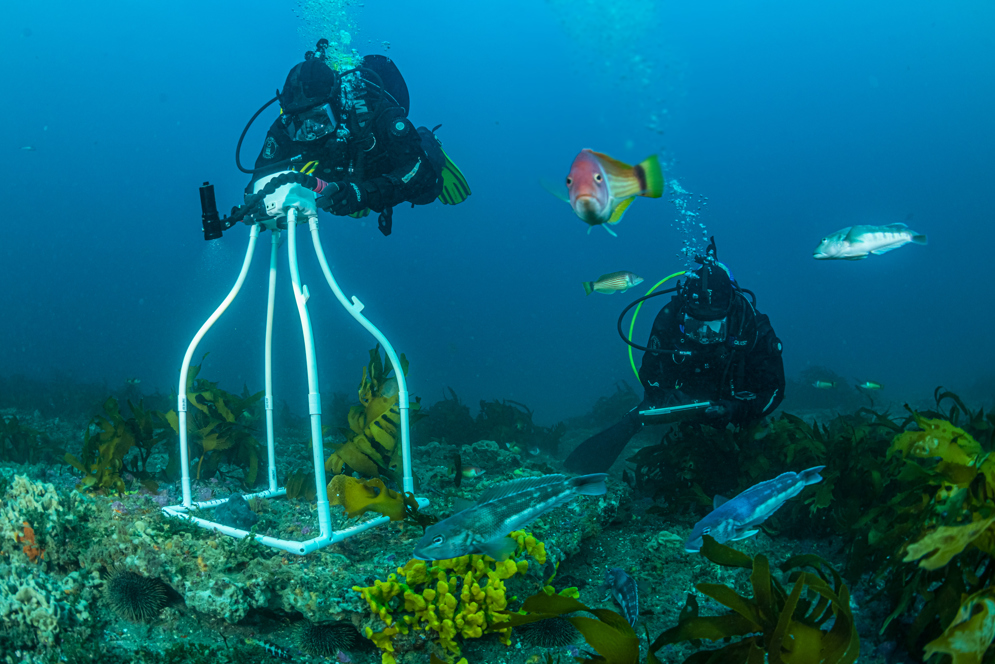 Under the water is a whole unknown world….a world that Project Reef, a group of researchers in South Taranaki, are exploring.
Various unmapped rocky reefs are dotted throughout the South Taranaki Bight and one reef in particular, 11km from shore and 23m deep, has captured the attention of the group.
Working with marine scientists, the team adopted a range of scientific techniques and purpose-built technology to investigate the area and what they found was a bustling environment, as beautiful as it is abundant.
Visit Reef Alive! and hop on the boat for a ride out to the reef. Explore video footage beneath the waves and visit the Exploratorium to check out the different science methods used.
Reef Alive! is a rich and interactive experience, ideal for families, children and anyone curious about the fascinating biodiversity in Taranaki's watery backyard.
Dive in and check it out!
Pressing Seaweed
Looking for a fun activity to do with the kids? Take a stroll on your local beach, pick up some seaweed and take it home and press it. Pressed seaweed has amazing shapes and textures, and can be used to make artworks and decorate cards. Follow our easy instructions to turn your seaweed into something special.
Date

Ongoing
Location

Museum, Level 2
Admission

Free
Ages

All ages
Accessibility

Fully accessible