Takapou Whāriki - Closed for New Installation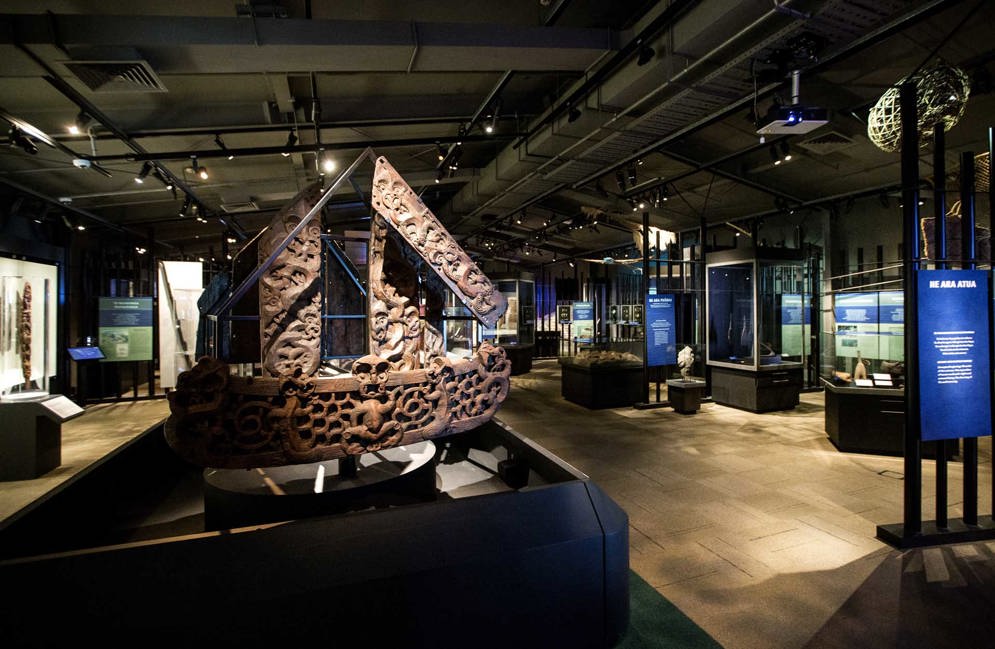 This space is currently closed to enable building work and new installations.

Thank you for your understanding.

Takapou Whāriki will open again to the public at the end of June, please check back here for details.
Explore the way of life for the original Māori inhabitants of Taranaki.

Learn how tangata whenua carved out a home for themselves in the shadow of Te Mounga Taranaki.
Marvel at the beauty of their taonga, understand some of their amazing cultural practices and learn how their interaction with European settlers has affected them and their culture.
See how the revitalisation of traditional practice enriches contemporary Taranaki Māori practice.
Location

Museum Level 2
Admission

Free
Ages

Suitable for all ages