Te Pua Wānanga o Taranaki - Taranaki Research Centre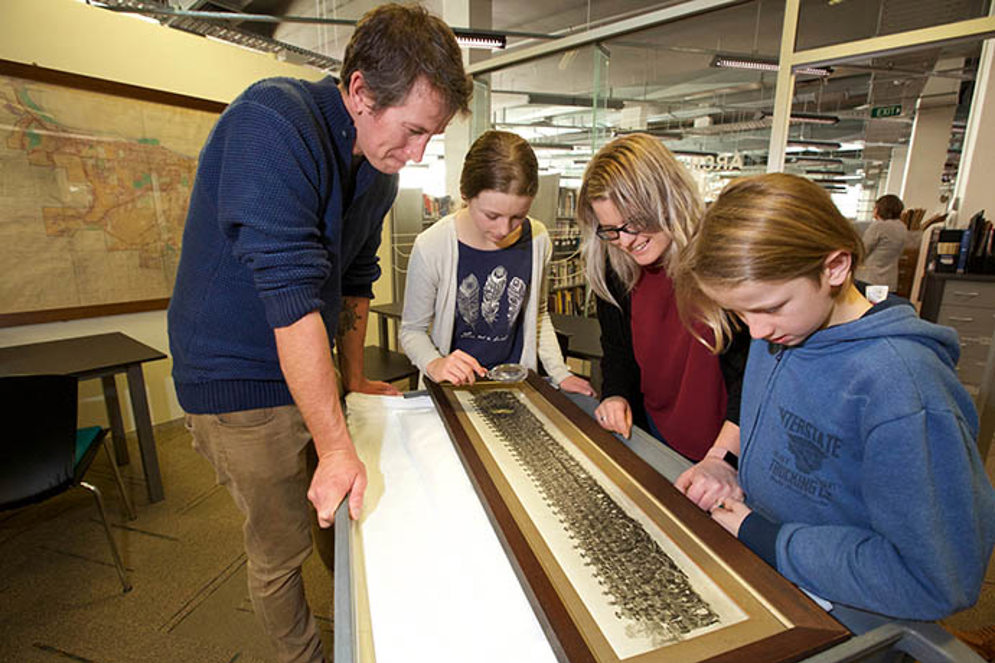 The Taranaki Research Centre holds many examples of primary and secondary resources that are suitable for senior high school students to research History at all NCEA levels.
Students can bring their focus questions and learn how to use the research centre to support their learning.
The session is led by a Puke Ariki educator with support from research librarians, and includes access to archives and the reading room. The opportunity to see these resources first hand is a unique experience.
The topics able to be explored in a research session are: 
Location
Taranaki Research Centre, Puke Ariki
Schedule
All year
Year level
Senior students
(Year 11 – 13)
Duration
1 hour and 15 minutes
Cost
Free for Taranaki schools, $5 per students for schools outside of Taranaki