Then and Now: How 1930's life compares to 2020 NZ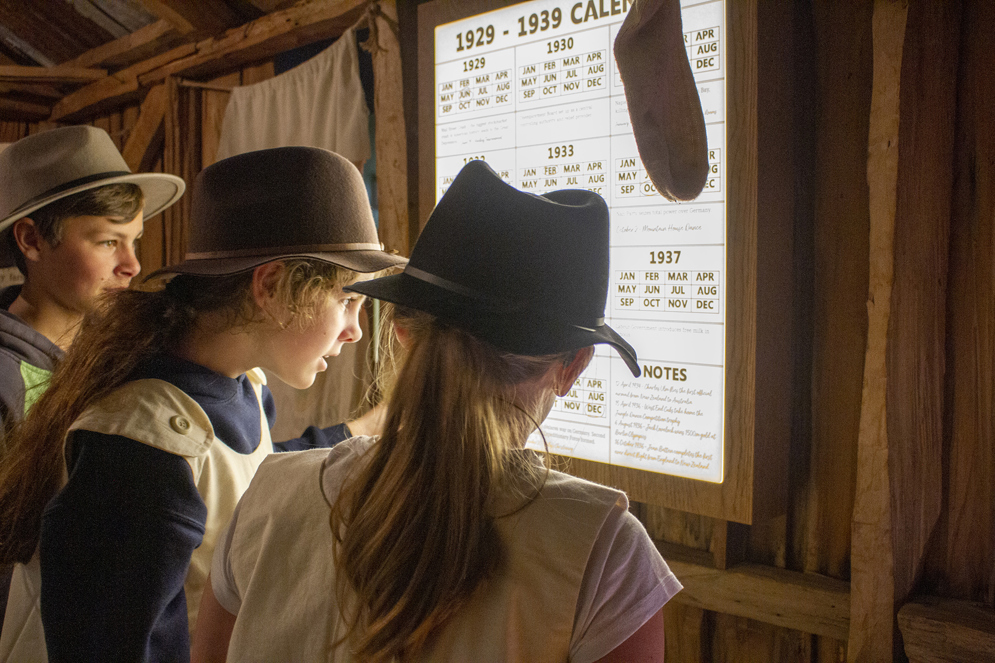 Junior Students (Year 0 - 10)
Children of the 21st century are growing up in an era of global change, the need to live more sustainably, with more care of the environment. This lesson is a perfect way to see the connections between today's need to recycle and repurpose for environmental reasons and the 1930's essential practice of not wasting anything, remaking and repurposing almost everything due to poverty.
Students can compare the changes in technology from then to now. They can see the differences between the impacts on the environment. Originally built around 1920, for a station worker in east Taranaki and gifted to the museum in 1977, Thompsons' Hut is repurposed to present a glimpse of urban Taranaki stories of the 1930's depression.
New Zealand Curriculum links
Social Sciences: This topic covers elements of Social Studies Levels 1-5.
Technology: The Nature of Technology: Characteristics of Technology Level 1-5.
Visual Arts: Understanding the Arts in Context, Levels 1-5.
Location

Puke Ariki Museum
Schedule

Terms 1 to 4 2020
Year level

Junior students (Year 0 – 10)
Duration

1 hour and 15 minutes
Cost

Free for Taranaki schools, $5 per student for schools outside Taranaki