Te Ngū Tipua Ngā Wāhanga Weriweri!
Colossal Squid: Freaky Features!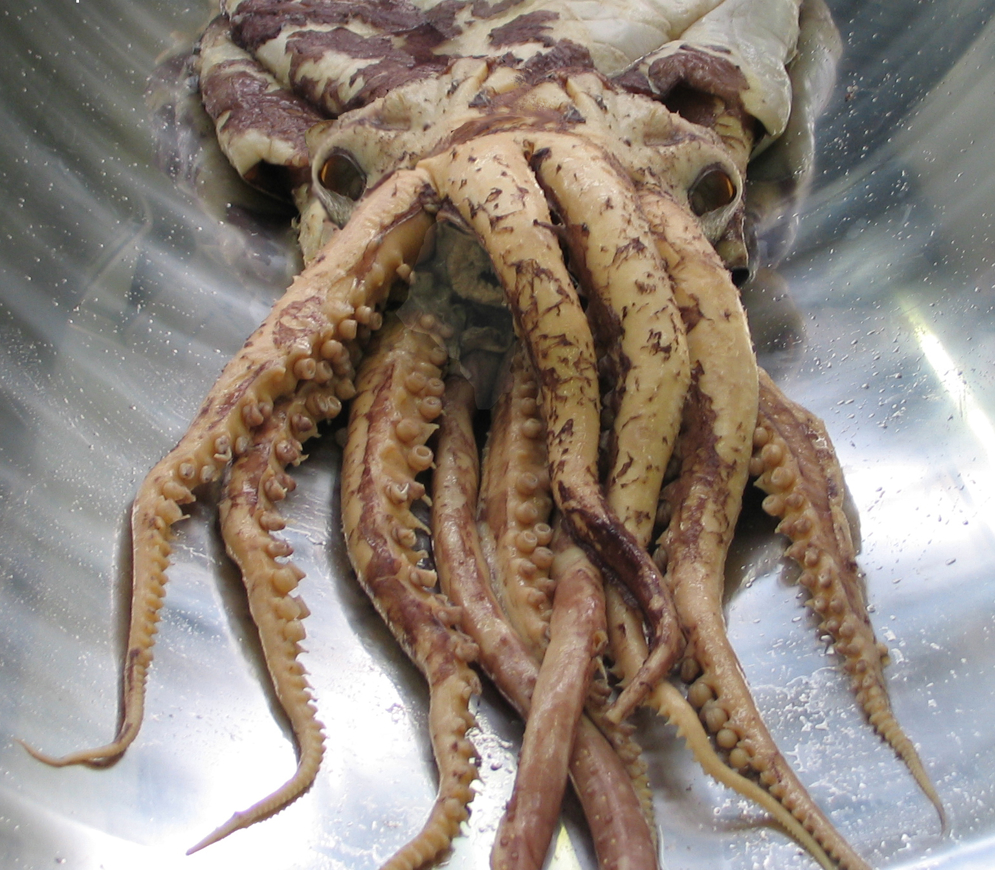 Colossal squid, Mesonychoteuthis hamiltoni Robson, 1925, collected 2008, Ross Sea, Antarctica. Gift of the Ministry of Fisheries, 2007. CC BY-NC-ND 4.0. Te Papa (M.190318)
The colossal squid, Mesonychoteuthis hamiltoni, is the largest squid on the planet, and is a ferocious predator.  On display in specimen jars are the key features of a young female squid caught in the Southern Ocean, Antarctica in 2007, surrounding a central image of the colossal squid on the table surface. 
The extraordinary power of the squid is shown through an animated video of its life cycle in Antarctic waters.  Another short video details its biology and importance as a scientific discovery, revealed through its examination at Te Papa. Visitors can touch a model tentacle hook and a model beak, to better understand these amazing adaptations.
(This programme is part of the Sea Change education programme.)
New Zealand Curriculum links:
Social Sciences: Social Studies Levels 1 - 5
Science: Nature of Science, Living World, Ecology Levels 1 - 5
NCEA Science: Biology Level 1 - 3, Material World Level 1, Living World Level 1, Earth and Space Science Level 2
Location

Puke Ariki Museum
Schedule

Term 4 TBC
Year level

Junior students (Year 0 – 10)
Duration

1 hour and 15 minutes
Cost

Free for Taranaki schools, $5 per students for schools outside of Taranaki