Tangata Whenua o Taranaki – People of the Land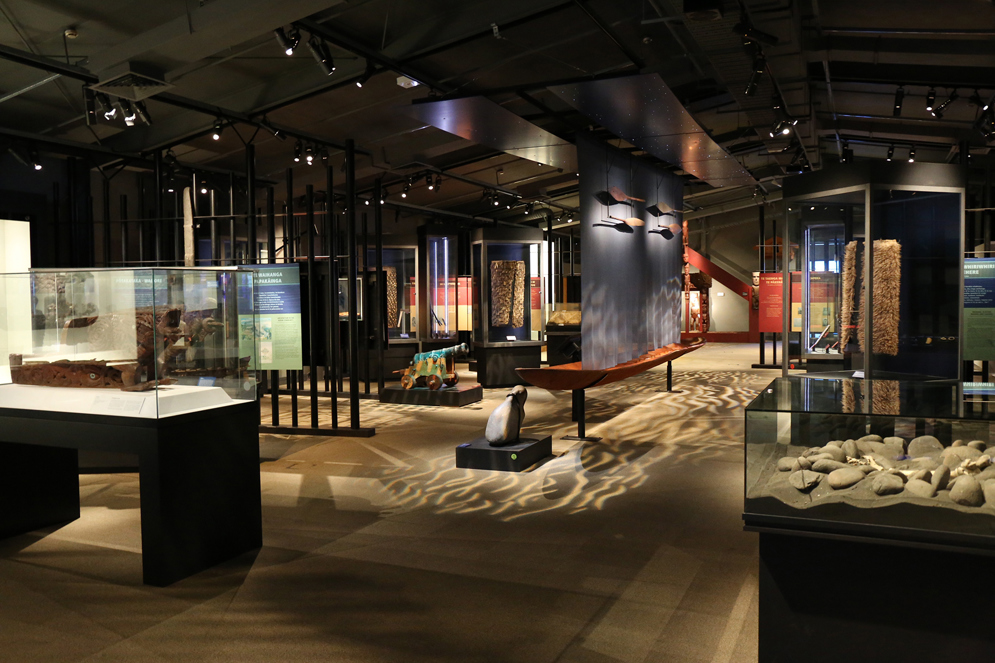 Te Takapou Whāriki Gallery
This lesson will explore the migration and settlement of East Polynesian people to Taranaki and their cultural development. Students will study the taonga in Te Takapau Whāriki Gallery, learning about the history of Puke Ariki pā, and other pā sites in the region. They will gain a better understanding of tangata whenua and life before European arrival.
Content may be adapted as details of the curriculum changes are released.
Junior Students (Year 0 - 10)
Students will spend most of the lesson in the gallery space, exploring, researching and completing group activities.
New Zealand Curriculum Links:
Social Sciences: This topic covers elements of Social Studies Levels 1 - 5
Visual Arts: This topic covers elements of Visual Arts Levels 1 - 5
Senior Students: (Year 11 - 13)
This topic is also suitable for students at NCEA levels – see achievement standards below.
Achievement Standards
Visual Arts:
Level 1: AS 90917
Level 2: AS 91325
Level 3: AS 91460
Location

Puke Ariki Museum
Schedule

Available all year
Year level

Junior students (Year 0 – 10)
Senior students (Year 11 – 13)
Duration

1 hour and 15 minutes
Cost

Free for Taranaki schools, $5 per students for schools outside of Taranaki