State of Nature – Picturing the Silent Forest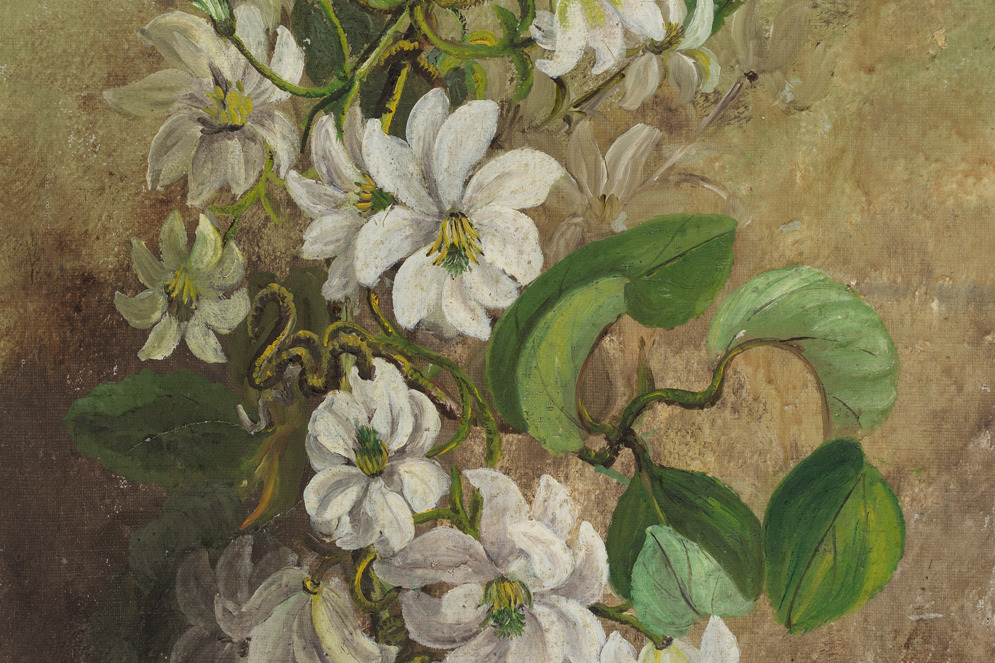 Available from Term 2
State of Nature showcases the botanical artworks of Fanny Bertha Good (1860-1950), from the Puke Ariki Collection.
Interactive and experiential, this exhibition explores her work, her connection to the natural environment, and her experience as a young Pākeha woman living in Taranaki, with a disability, in the late 1800's.
In this lesson students will learn about Fanny Bertha Good's life, explore her artworks' and learn about the deforestation of the natural environment that occurred throughout her lifetime. As a part of this lesson students will look at the importance of native forest restoration today. 
New Zealand Curriculum Links
Science: Levels 1-5. Living World, Planet Earth and Beyond.
Visual Arts: Levels 1-5. Visual Arts in Context, Practical Knowledge, Developing Ideas, Communicating and interpreting.
Social Sciences/NZ Histories - Big Ideas: Colonisation and settlement have been central to Aotearoa New Zealand's histories for the past 200 years. The course of Aotearoa New Zealand's histories has been shaped by the use of power.
Location

Puke Ariki Museum
Schedule

Terms 2-4
Year level

Junior students (Year 0 – 10)
Senior students (Year 11 – 13)
Duration

1 hour 15 minutes
Cost

Free for Taranaki schools, $5 per students for schools outside of Taranaki