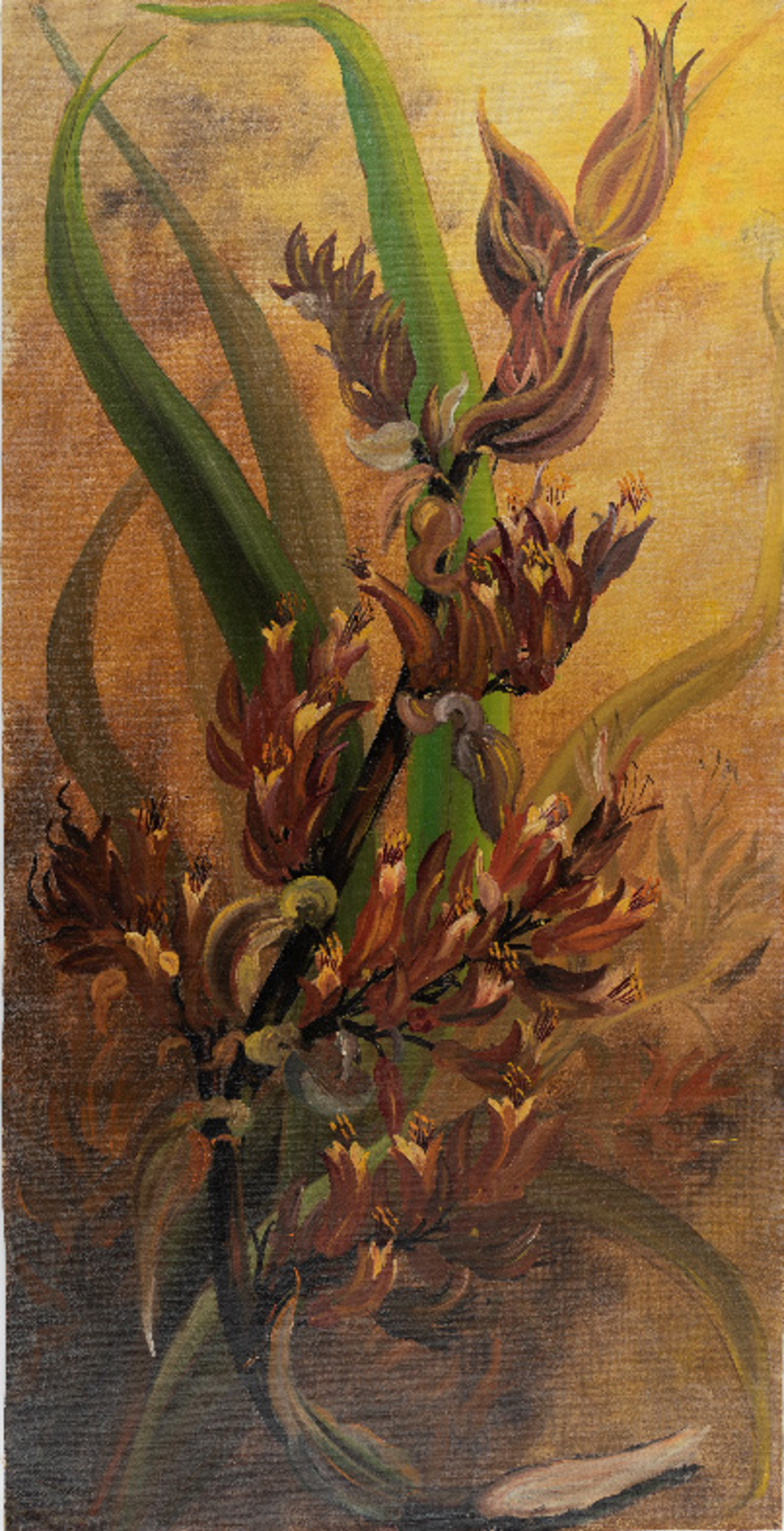 Fanny Bertha Good, Harakeke (1900), collection of Puke Ariki
The Silent Forest showcases the botanical paintings of artist Fanny Bertha Good (1860-1950). The Puke Ariki Heritage Collection contains over 200 artworks by Good, who was born in Ōmata and began painting at the age of 17 after completely loosing her hearing. Good spent many hours exploring the bush near her home in Ōeo, collecting specimens for her work.
Good's expressive and lively depictions of native flora contrast with the more scientific approaches of earlier botanical artists working in the mid-1800s. Her practice has been overlooked in histories of botanical art in New Zealand. But her unique experience as a young woman with a hearing disability in rural Taranaki, during a time of social upheaval, warrants examination.
This exhibition explores Good's artwork through a range of contexts, from her family's role in the European settlement of Taranaki, the natural environment, and her lived experience as a woman with a disability in the late 1800s.
New Zealand Curriculum Links : TBC
Location

Puke Ariki Museum
Schedule

Term 4 (TBC)
Year level

Junior students (Year 0 – 10)
Senior Students (Year 11 – 13)
Duration

1 hour and 15 minutes
Cost

Free for Taranaki schools, $5 per students for schools outside of Taranaki