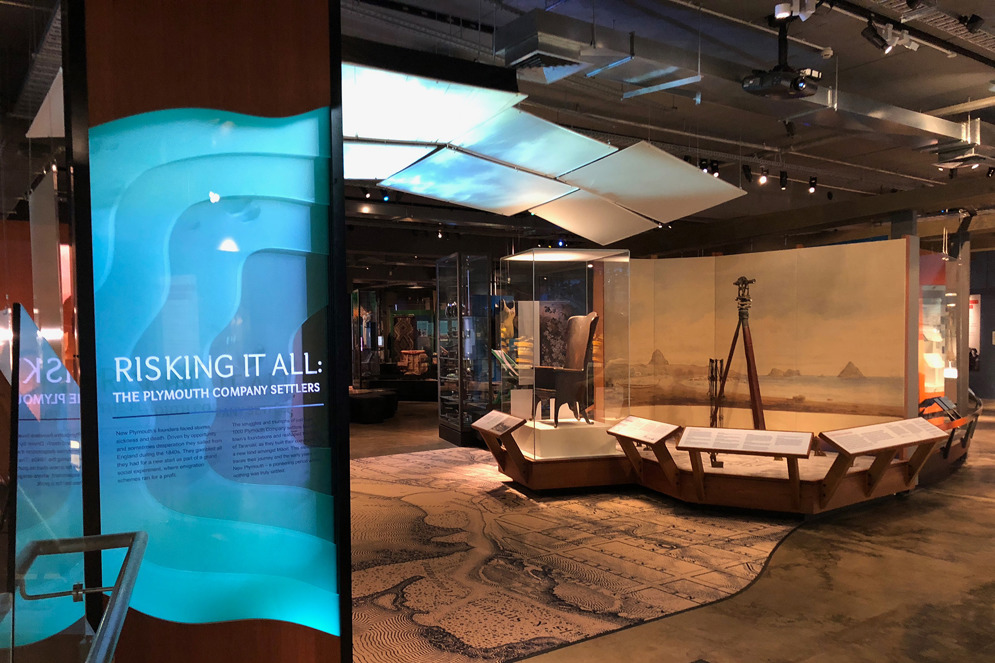 Junior students (Year 0 - 10) 
Learn about the arrival in Taranaki of the first European settlers coming to start a new life on the other side of the world. Explore how these families felt and what they found when they got here. Interactive activities give hands-on experiences in the gallery and new learning can be approached from many angles after seeing this visually appealing exhibition.
Students will learn about what it was like for European children and their families to travel across the world in a small (by today's standards) ship to the other side of the world to start a new life. Learn about why they came, what they left behind and aspects of the journey. We will draw many comparisons to life today and the lives of children the same age in the 1840s. The exhibition shows aspects of the ship and its conditions, and a view of what they found when they arrived in 'NEW' Plymouth. Interactive activities and group work bring these stories to life.
New Zealand Curriculum links
Social Sciences: This topic covers many elements of Social Studies Levels 1-5.
Technology: The Nature of Technology: This topic covers elements of Characteristics of Technology Levels 1-5.
Location

Puke Ariki Museum
Schedule

Terms 1 - 4, 2020
Year level

Junior students (Year 0 – 10)
Duration

1 hour and 15 minutes
Cost

Free for Taranaki schools, $5 per student for schools outside Taranaki