Pepehatanga Kōrero o Puke Ariki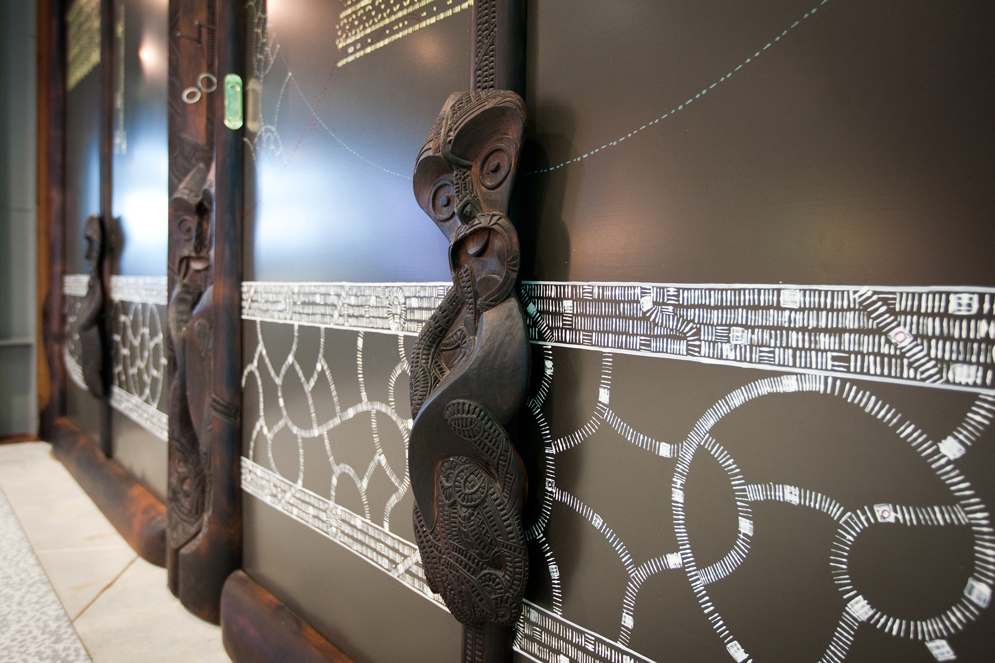 Puke Ariki is built on the site of the important Puke Ariki pā and papakāinga. The Rangitira Te Rangiāpitirua and his people lived on Puke Ariki from the late 1700's to the early 1800's.
The ceremonial entrance, Museum foyer and Takapou Whāriki gallery of Puke Ariki hold many stories, taonga and connections that link people back to the past.
Content
In this lesson students will build foundation knowledge of the people, places and stories associated with the Puke Ariki pā (fortified village) and papakāinga (settlement) right up to the early settlement of Ngāmotu (New Plymouth). A number of exhibitions and spaces within Puke Ariki will be utilised in this lesson. Pēpehatanga Kōrero o Puke Ariki compliments students researching their school or family pēpeha.
Ko Taranaki te mounga
Ko Huatoki te awa
Ko Tokomaru te waka
Ko Te Atiawa te iwi
Ko Puke Ariki te pā tūwatawata
Ko Ngāti Te Whiti te hapu
New Zealand Curriculum links
Social Sciences: This topic covers elements of Social Studies Levels 1-5.
Visual Arts: This topic covers elements of Visual Arts Levels 1-5.
Location

Puke Ariki Museum
Schedule

Terms 1 - 4 2020
Year level

Years 5 -10
Duration

1 Hour and 15 minutes
Cost

Free for schools in Tararnaki, $5 per students for schools outside of Taranaki