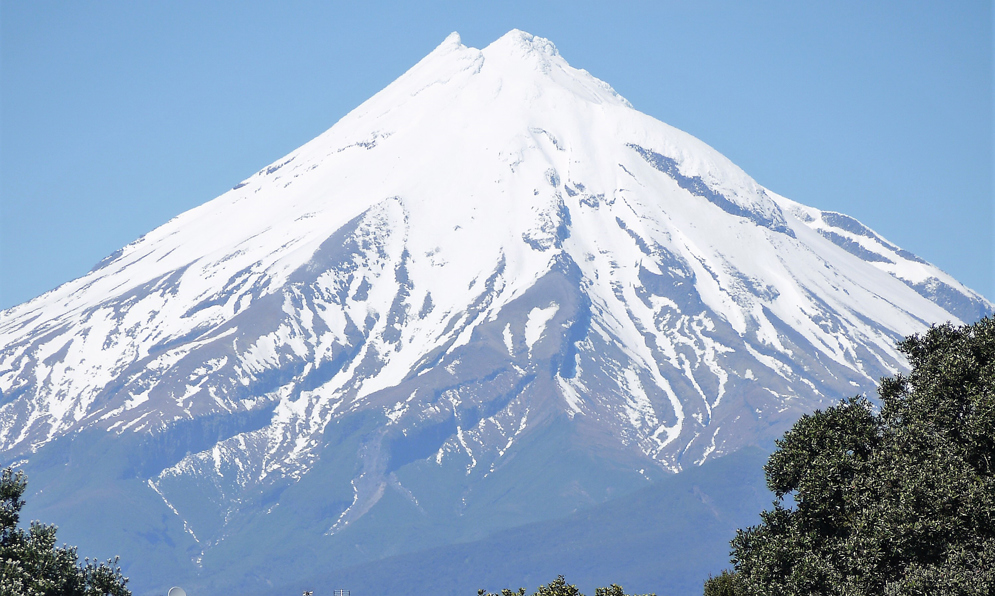 In Māori culture Mounga Taranaki is more than just a mountain he's a living ancestor. His significance is in waiata (songs), kōrero (stories), whakataukī (sayings), te reo Māori (Māori language), whakairo (carvings) and more. This lesson explores the meaning of names for many landmarks on and near the national park (Te Papakura o Taranaki). 
Kaitiakitanga (Guardianship) is another major theme in this lesson, in particular the conservation work being undertaken to help protect endemic plants and animals by ngā iwi o Taranaki, Government agencies and community groups to become predator-free by 2050.
This lesson will include hands-on activities and allow exploration in the exhibition spaces Ko Taranaki Te Mounga and Taranaki Naturally.
Junior students (New entrant - Year 10)
Students will discover the cultural significance of Mounga Taranaki, and the projects that occur on the mountain. The interactives demonstrating pest control and the bat cave provide fun and informative activities for students to explore.
New Zealand Curriculum links:
Social Sciences: This topic covers elements of Social Studies Levels 1-5.
Science: This topic covers elements of the Nature of Science, Aspects of Understanding about Science (Living World, Ecology) Levels 1- 5.
S

enior students (Year 11 - 13) 

Lessons for senior students are linked to NCEA achievement standards, including a focus on geological processes and surface features.
Possible achievement standards linked to this topic include:
Science: 
Level 1.13 AS 1.13 Demonstrate understanding of the surface features of New Zealand.
Level 2.3 AS 91189 Investigate geological process in a New Zealand Locality. 
Location

Puke Ariki Museum
Schedule

Available all year
Year level

Junior students (Year 0 – 10)
Senior students (Year 11 – 13)
Duration

1 hour and 15 minutes
Cost

Free for Taranaki schools, $5 per students for schools outside of Taranaki