Homework: Taranaki Art 2020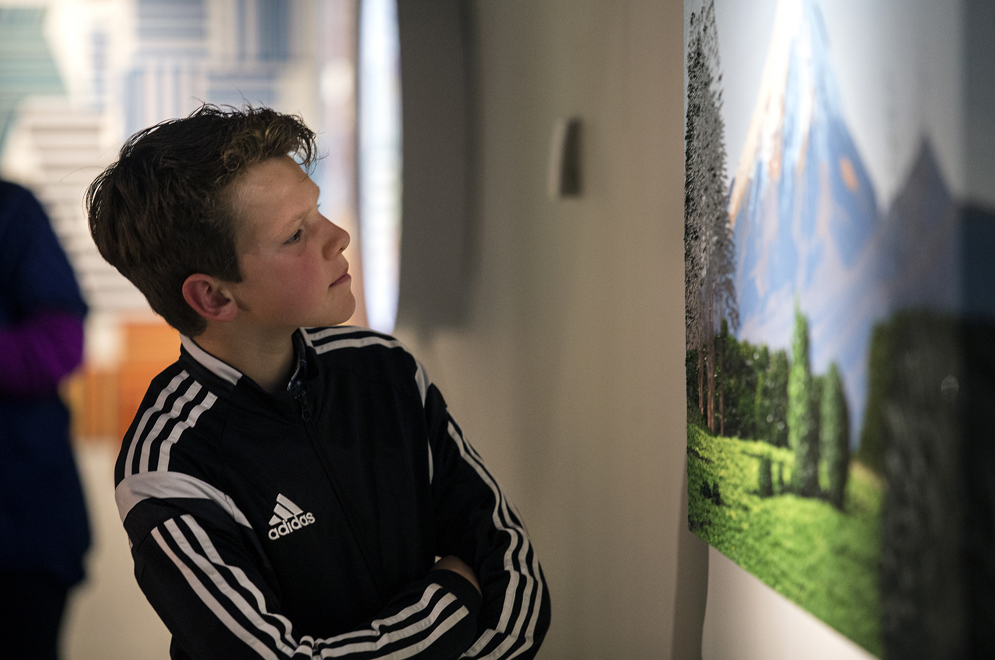 Home Work: Taranaki Art 2020, is a celebration of the vibrant art scene the region is known for and  brings together artwork created right around te mounga.
Junior students (Year 0 - 10) 
Showcasing local artists and their work in a wide variety of media, students are able to make connections with the artworks. Students will bring their own experiences, share their responses, and generate multiple interpretations.
This is a great opportunity for students to explore and communicate in the visual arts within a local context.
New Zealand Curriculum Links
Social Sciences: This topic covers elements of Social Studies Levels 1-5.
Visual Arts: All Strands, and all Disciplines represented Levels 1-5.
Senior students (Year 11 - 13) 
Home Work: Taranaki Art 2020 provides students with the opportunity to study methods and ideas of local artists, develop ideas and conventions within the disciplines represented. Students are able to explore artists' work and use ideas and techniques to inform their own practice.
NCEA Links
Visual Arts: Levels 1-3: Study the use of a range of media and techniques that can inform students own work for external assessment.
Social Studies: Levels 1-3: Consider cultural significance and how they fit in their local context? Ask how artwork reflects time and place.
Location

Puke Ariki Museum
Schedule

Term 4
Year level

Junior students (Year 0 – 10)
Senior Students (Year 11 – 13)
Duration

1 hour and 15 minutes
Cost

Free for Taranaki schools, $5 per student for schools outside Taranaki