European Settlement in Taranaki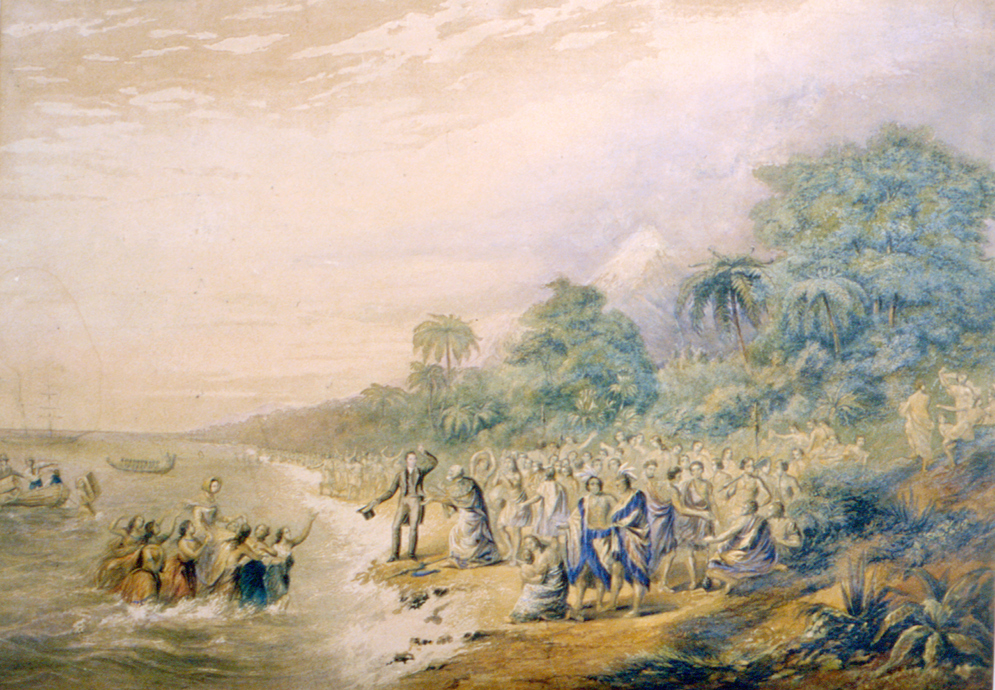 G. Baxter, Untitled (the landing of Reverend Mr Creed at New Plymouth, February 1841) (1844), collection of Puke Ariki
Plymouth Company was created to bring European Settlement to Taranaki from Southern England, predominantly the counties of Cornwall, Dorset, Devon and Bristol. These people were promised more than they found and the harsh realities of settling in a new environment would have been impossible without the support from local Māori. This lesson focuses on the reasons for their migration, what they endured on the trip and how they adapted when they got here.
Junior students (Year 0 - 10) 
Students will learn about what it was like for European children and their families once they arrived in Taranaki
The gallery has interactive activities and tasks to complete as well as classroom time.
Older students will consider the effects of European settlement and the impact of colonisation on Taranaki Māori.
New Zealand Curriculum links
Social Sciences: This topic covers many elements of Social Studies Levels 1-5.
Technology: The Nature of Technology: This topic covers elements of Characteristics of Technology Levels 1-5.
Location

Puke Ariki Museum
Schedule

Available all year
Year level

Junior students (Year 0 – 10)
Duration

1 hour and 15 minutes
Cost

Free for Taranaki schools, $5 per student for schools outside Taranaki