Cancelled for Term 3: South Taranaki Wars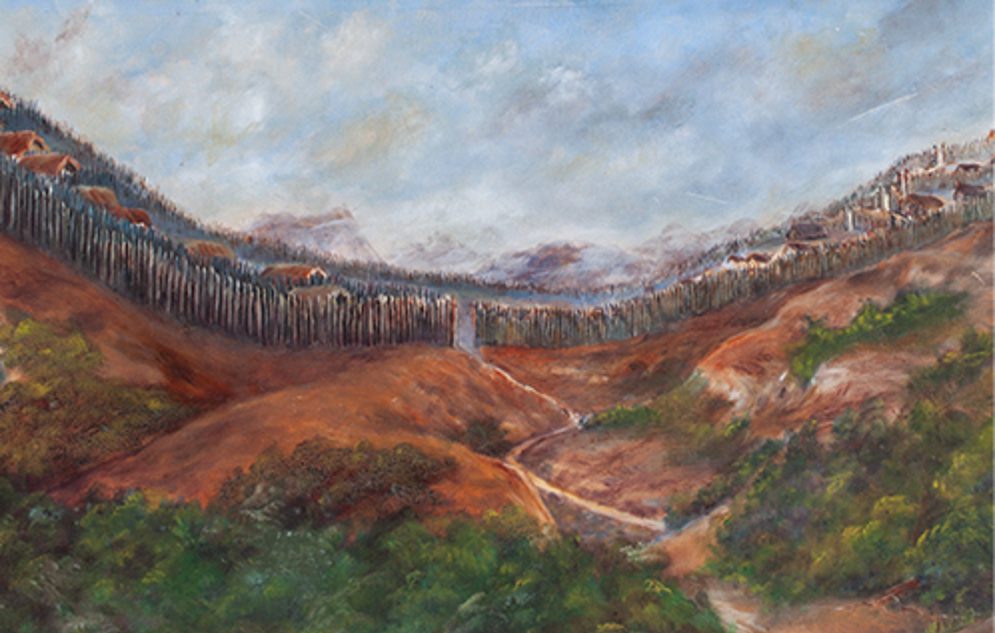 The Taranaki Wars were an economic and cultural catastrophe for the South Taranaki rohe (region). Often referred to as Tītokowaru's War, the South Taranaki campaign led to large areas of Māori land being confiscated by the colonial government. The causes and consequences of the Wars in South Taranaki are explored in this lesson.
New Zealand Curriculum Links
This topic covers elements of Social Sciences: Social Studies and History, Levels 1-6.
Junior Students (Year 0 - 10)
Students will learn about the Taranaki Wars and significant sites in South Taranaki. In this lesson students are able to explore the gallery and have the option to visit historical sites including Te Ngutu o te Manu and Turuturumokai.
Senior Students (Year 11-13)
This topic covers elements of Social Sciences: History and may be useful for research gathering for NZQA approved NCEA achievement standards that include, but are not limited to Levels 1-3 as follows:
History:
Level 1: AS 91004 AS 91006
Level 2: AS 91232 AS 91234
Level 3: AS 91434.
Location

Aotea Utanganui, Museum of South Taranaki
Schedule

Terms 1 - 4 2021
Year level

Junior students (Year 0 – 10)
Senior Students (Year 11 – 13)
Duration

1 hour and 15 minutes
Cost

Free for Taranaki schools, $5 per student for schools outside Taranaki