Cancelled for Term 3: Reef Alive!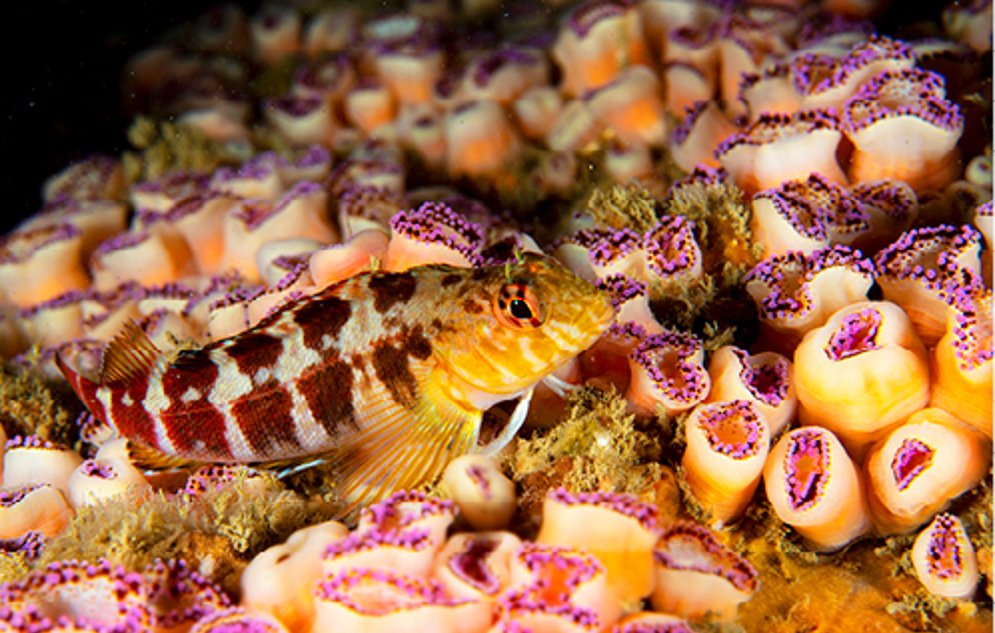 Various unmapped rocky reefs are dotted throughout the South Taranaki coastal and marine environment. One reef in particular, 11 kilometres from shore and 23 metres deep, has captured the attention of a team called Project Reef. They work with marine scientists and have adopted a range of scientific techniques and purpose-built technology to investigate the reef.
This reef is a bustling environment, as beautiful as it is abundant.
From blue cod to kōura, sea sponges to conger eels, the reef is teeming with ocean life.
Junior students (New entrant - Year 10)
Reef Alive! is the new and expanding exhibition space in the Taranaki Naturally Gallery in Puke Ariki. It includes a make shift laboratory, replica boat and diorama of sea life. The hands-on lesson gets students to conduct experiments to identify the animals that live in, on and pass by this unique offshore reef.
As an extension each class will have a discussion on some of the global environmental issues affecting our oceans and explore ways we can better protect them.
New Zealand Curriculum links:
Social Sciences: This topic covers elements of Social Studies Levels 1-5.
Science: This topic covers elements of the Nature of Science, Aspects of Understanding about Science (Living World, Ecology) Levels 1- 5.
Senior students (Year 11 - 13) 
Lessons for older students are linked to achievement standards, and can be useful for Biology, Earth Science, and Education for Sustainability. Students interested in Marine Science will benefit from this exhibition at Puke Ariki and the project itself.
Possible achievement standards linked to this topic could include:
Science
Biology
Level 1.2 AS 90926
Level 2.3: AS 91155
Level 3.1: AS 91601, Level 3.3: AS 91603, Level 3.4: AS 90716 Level 3.5: AS 91605:
Material World
Level 1.5: AS 90944
Living World
Level 1.10 AS 90949
Level 2.3 AS 91155, Level 2.6 AS 91158
Level 3.5: AS 91605:
Earth and Space Science
Level 2.2: AS 91188, Level 2.3 AS 91189
Location

Puke Ariki Museum
Schedule

Terms 2 - 4 2021
Year level

Junior students (Year 0 – 10)
Senior Students (Year 11 – 13)
Duration

1 hour and 15 minutes
Cost

Free for Taranaki schools, $5 per students for schools outside of Taranaki