Cancelled for Term 3: Plymouth Company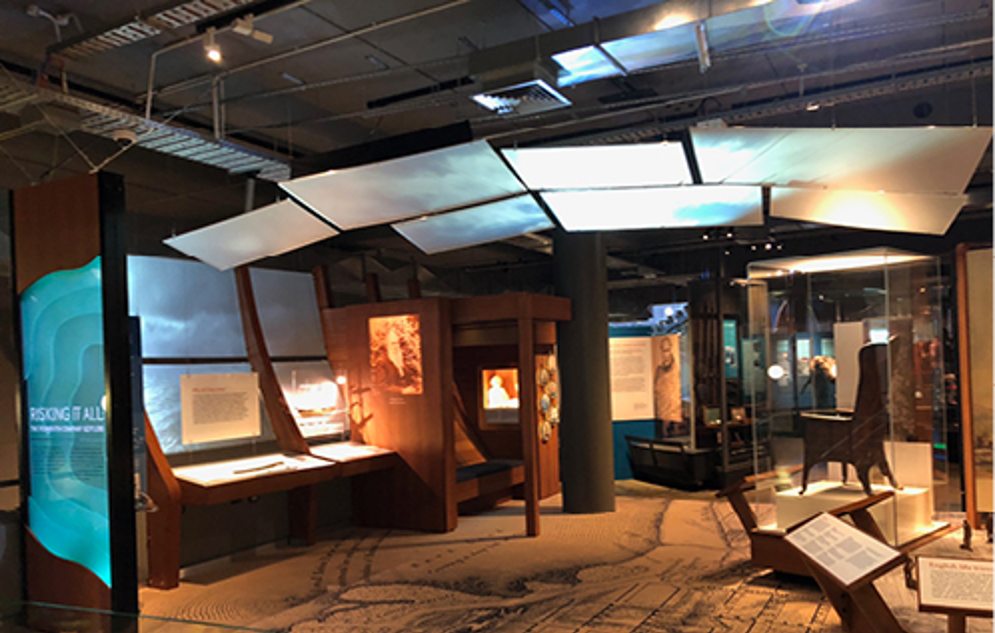 Junior students (Year 0 - 10) 
From 1841 the organised European settlement of New Plymouth began. By the end of 1843, six ships had transported over 1,000 people to the shores of New Plymouth, New Zealand. The interactive Plymouth Company exhibition explores what conditions were like on board these ships including realistic smell stations, porthole windows displaying records of each ships journey, numerous quotes from various settler experiences, artefacts from the original European settlers, and simulated moving rats!
In this lesson students will learn about what it was like for European children and their families to travel across the world to start a new life. Key questions that will be explored include:
Why they came, what the journey was like and what New Plymouth was like when they arrived. Older students will also learn about the important role Māori (Mana Whenua) had in helping the unprepared settler community and the pressures settlers put onto them to acquire land.
New Zealand Curriculum links
Social Sciences: This topic covers many elements of Social Studies Levels 1-5.
Technology: The Nature of Technology: This topic covers elements of Characteristics of Technology Levels 1-5.
Location

Puke Ariki Museum
Schedule

Terms 1 - 4, 2021
Year level

Junior students (Year 0 – 10)
Duration

1 hour and 15 minutes
Cost

Free for Taranaki schools, $5 per student for schools outside Taranaki