Cancelled for Term 3: Ngā Kōrero Mō te Maunga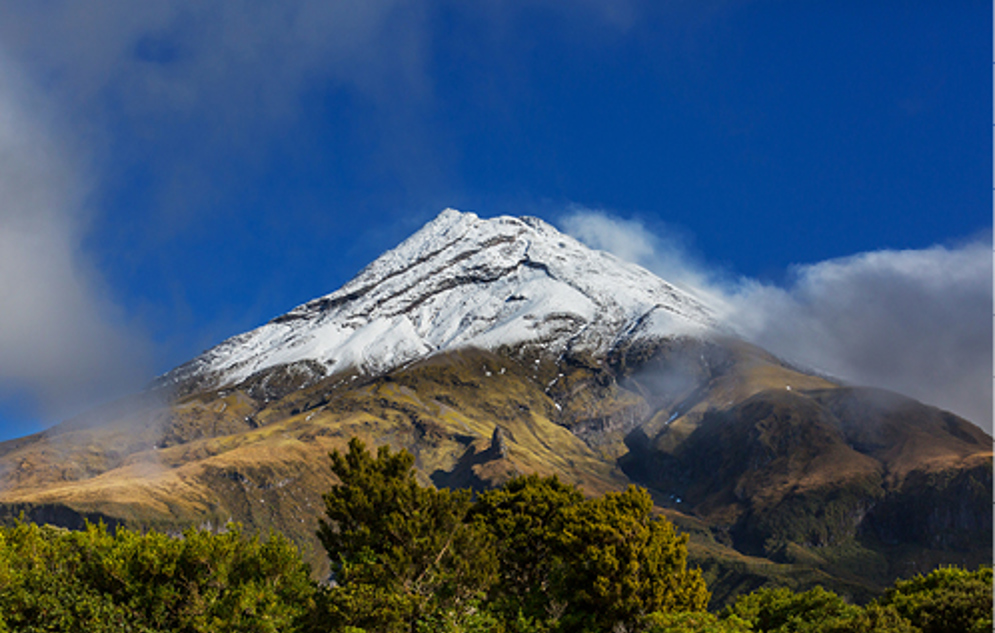 The maunga has strong cultural and spiritual connections to everyone who lives in Taranaki particularly Mana Whenua. This connection is entwined in whakapapa, whakairo, korero, waiata, whakataukī and raranga.   
Only recently the mountain - in a world first – was recognized as a personality and ancestor (like the Whanganui River) and its Crown-Iwi management (Ngā iwi o Taranaki) strengthened to help restore the mauri (vital essence) and its kaitiakitanga (guardianship).
A number of conservation groups, agencies, schools, families and members of the public are involved in helping common, threatened and endangered native species of plants and animals. Taranaki is a pilot region for Predator Free 2050, trialing innovative large scale pest control.
Junior students (New entrant - Year 10)
In this lesson students will learn about the cultural significance of Taranaki as a mountain and the work being done to make it and the wider region predator free by the year 2050. Some of the research will be shared about the work being done to bring species back from the brink of extinction. Students will be given exploration time in the Taranaki Naturally and Ko Taranaki Te Maunga exhibition spaces as a part of this lesson and time to check out the popular interactives including the bat cave and pest control game.
New Zealand Curriculum links:
Social Sciences: This topic covers elements of Social Studies Levels 1-5.
Science: This topic covers elements of the Nature of Science, Aspects of Understanding about Science (Living World, Ecology) Levels 1- 5.
S

enior students (Year 11 - 13) 

Lessons for older students are linked to achievement standards, including a focus on geological processes and surface features.
Possible achievement standards linked to this topic include:
Science: 
Level 1.13 AS 90952 Demonstrate understanding of the surface features of New Zealand.
Level 2.3 AS 91189 Investigate geological process in a New Zealand Locality. 
Location

Puke Ariki Museum
Schedule

Terms 1 - 4 2021
Year level

Junior students (Year 0 – 10)
Senior Students (Year 11 – 13)
Duration

1 hour and 15 minutes
Cost

Free for Taranaki schools, $5 per students for schools outside of Taranaki