Cancelled for Term 3: Ko te Raranga, Ko te Poi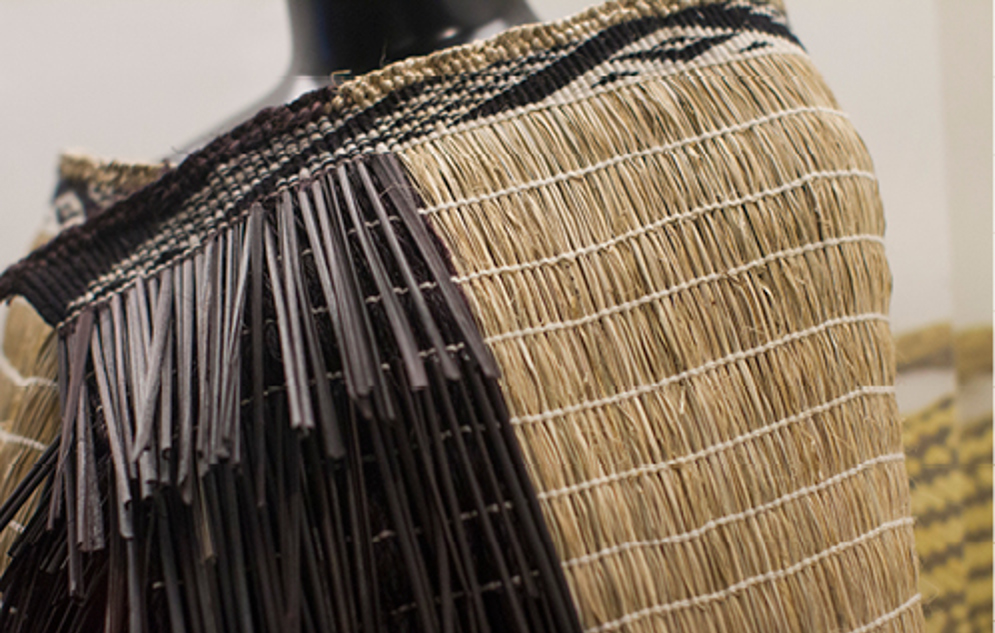 This lesson focusses on raranga (weaving), studying traditional methods and materials, transitional pieces and examples of 21st century methods of work linked to the contemporary Māori art movement. Focusing mainly on harakeke, students will also look at various other endemic plants that have been used for raranga, and continue to be used today.
Ko Taku Poi Te Manu features the work of artist Ngaahina Hohaia and is a significant addition to Te Takapou Whāriki Gallery.
In Taranaki, poi interwoven with hand, karakia and waiata are one. The message carried is complete as it delivers pivotal documents in the form of oral literature to each generation. Ko Taku Poi Te Manu shares a glimpse into the powerful and poetic taonga of poi manu. This exhibition honours the words and works of the women and men who have protected and carried it through to today.
Students will investigate and compare varied uses and the significance of raranga and poi. They will also learn about the skill involved in tukutuku panel making and other raranga techniques.
Junior students (Year 0 - 10)
Students will learn about historical and contemporary use of harakeke and other native plants, follow their own inquiries and participate in hands-on activities.
New Zealand Curriculum links
Social Sciences: This topic covers elements of Social Studies Levels 1-5.
Visual Arts: This topic covers elements of Visual Arts Levels 1-5.
Senior students (Year 11 - 13)
This topic is also suitable for students at NCEA levels – see achievement standards below.
Achievement Standards
Visual Arts:
Level 1: AS 90917
Level 2: AS 91325 
Level 3: AS 91460
Art History: Raranga and poi taonga in Te Takapou Whāriki may be used as references for several Art History achievement standards which can be linked to resources in the Taranaki Research Centre and examples of artworks and other taonga Māori in the Puke Ariki Collection. Teachers are welcome to contact the educators regarding this.
Location

Puke Ariki Museum
Schedule

Terms 1 - 4 2021
Year level

Junior students (Year 0 – 10)
Senior Students (Year 11 – 13)
Duration

1 hour and 15 minutes
Cost

Free for Taranaki schools, $5 per student for schools outside Taranaki