Discovery: Searching The National Archives UK
Researching your family history can be fun and rewarding, but it can also be frustrating and time-consuming, especially when you hit a brick wall. Often that brick wall can involve family members whose origins are in another country.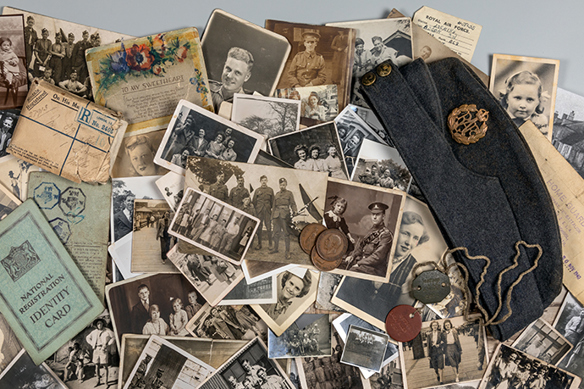 What is Discovery?
Discovery is The National Archives of the United Kingdom's catalogue.  It lists more than 32 million items that were created and collected by UK government departments and are now part of The National Archives' collection. These records are held in Kew, in England. There are 9 million records that have been digitised and can be downloaded for free.
What types of records are listed in Discovery?
Discovery lists lots of different items, the research guides give excellent information on what is in the collection. Some of their most popular records include:
World War I service records
Passenger lists
World War I army war diaries
Citizenship records
Wills
Discovery also lets you search some material held in other archives in the UK. The website gives the contact details of these institutions and sometimes key information about their collections.
How should I use Discovery?
The best and easiest way to get started with Discovery is to use the Research Guides. These are organised by subject and explain the records that The National Archives holds and doesn't hold. The guides give good tips for searching and explain how to access records that are not listed by a person's name. They also tell you where to find records that are not in the collection.
Help! I can't find what I'm looking for!
Researching archives can be frustrating. If you get stuck try the live chat or send an email. You can also try the Start Here page, which explains their collections and tells you about using an archive.
Yes! I've found a something
If the item is digitised you can download it for free. If it is not or a physical record needs to be looked at for more information you can visit The National Archives yourself, pay National Archives to look into it for you or hire an independent researcher.
Planning a trip to the UK?
If you are planning a trip to the UK, Discovery will give you a good starting point so you will know where to go and what to expect when you arrive.
Happy hunting!