Nau mai, haere mai!
Welcome to Splash into your Library, Puke Ariki and Community Libraries summer reading programme.
We have lots of fun planned! Along with a reading log we also have six activities focussing on our digital resources (movies, magazines and books), crafts, coding and games.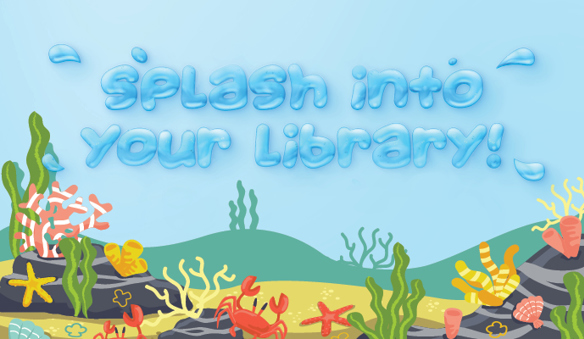 How does it work?
The programme is for children aged 5 - 10 years and runs 14 December - 31 January.
Come in to your local library to register.
We'll give you a card which you take home and start to work through.
Check in after adding to the reading log or completing any of the activities. You'll need to do your first check in before Christmas.
You must check in four times at your local library to complete the programme and receive your certificate.
You'll also receive a small treat at each check in.
We're looking forward to you joining us for a summer of reading, activities, creativity and learning.