Expand your skills with LinkedIn Learning, an online training platform that you can use on your PC or mobile device for free with your library card.  With over 16,000 courses to choose from you will find a course to match your interests. The courses are video-based, taught by industry experts and range from programming to design, with business and basic technology options too.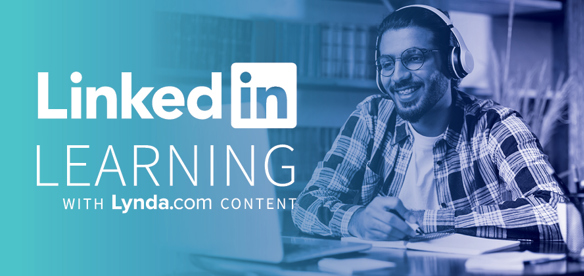 If you want to advance your career or grow your skills check out LinkedIn Learning.  With lots of flexibility, you can get learning anytime, anywhere and spend as much or as little time learning as you like. All you need is your library card and PIN. If you don't have a library card sign up here.
Getting started from the website
Enter your library card number and PIN 
You're now ready to start learning!
Getting started from the app
Download the LinkedIn Learning app to your phone or tablet via Google Play or the App Store
Select Sign in
Select Sign in with your library card
You will be asked to enter your library ID. Type in pukeariki at the end of prefilled link. Make sure it has a lower case p and is one word.

Enter your library card number and PIN
You're now ready to start learning.
Using LinkedIn Learning
Browse or search the courses and videos.
Courses are made up of an instructional videos and sometimes hands-on downloadable exercises.
You can watch just one video, complete an individual course or work towards a goal by completing a learning path or a progression of courses.  
All courses are graded beginner, intermediate or advanced.
You can create playlists or download courses to complete when you're offline.
LinkedIn Learning remembers your progress so you can pause and come back later.
Make notes within LinkedIn Learning while you watch.
For every course you complete, you'll receive a certificate that you can add to your LinkedIn profile, Facebook page or Twitter account.