We Don't Eat our Classmates
by Ryan T. Higgins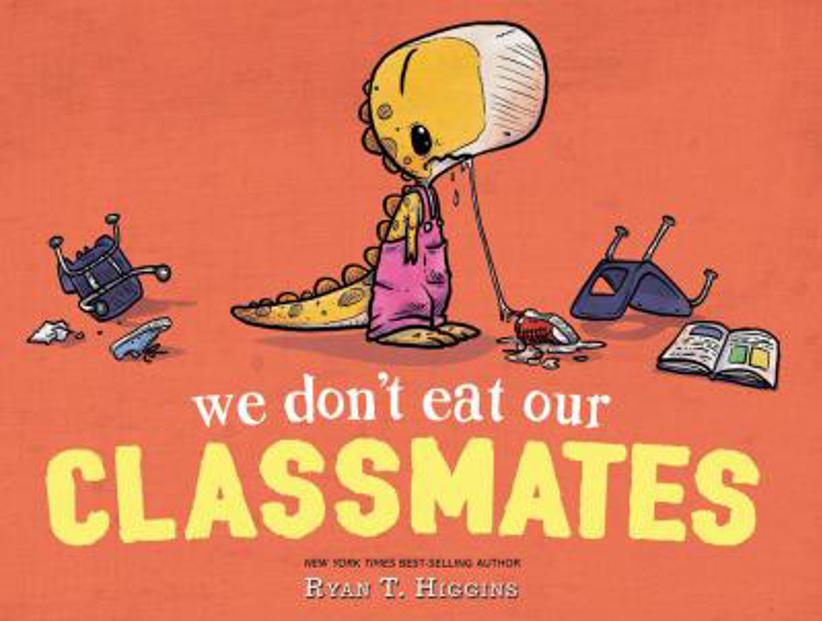 Penelope Rex is very nervous about her first day at school.  What will her classmates be like, will they be nice? The last thing that Penelope Rex expects is that her classmates will be human and delicious, nor that her teacher will have a very strict rule … 'WE DON'T EAT OUR CLASSMATES!' No matter what she tries no one wants to play with her, until, that is, Penelope thinks long and hard and has an unpleasant experience of her own.
I loved the playful illustrations, which give a humorous interpretation of the text.
There are lots of reasons to love this book.  It's great for  dinosaur lovers, perfect for developing empathy - realising others are just the same as us, even if they look different or are another species, or you may just enjoy the quirky story with fabulous illustrations. 
Find We Don't Eat our Classmates in: