The Midnight Library
by Matt Haig
The blurb on the back of the book caught my attention.  "Between life and death there is a library…..every book provides a chance to try another life you could have lived". 
This magical concept intrigued me. 
Nora Seed, a troubled young woman, depressed and full of regret, enters the Midnight Library.  She is guided by Mrs. Elm, her beloved childhood librarian.  She helps Nora in selecting many books, many lives that she could live, given another chance.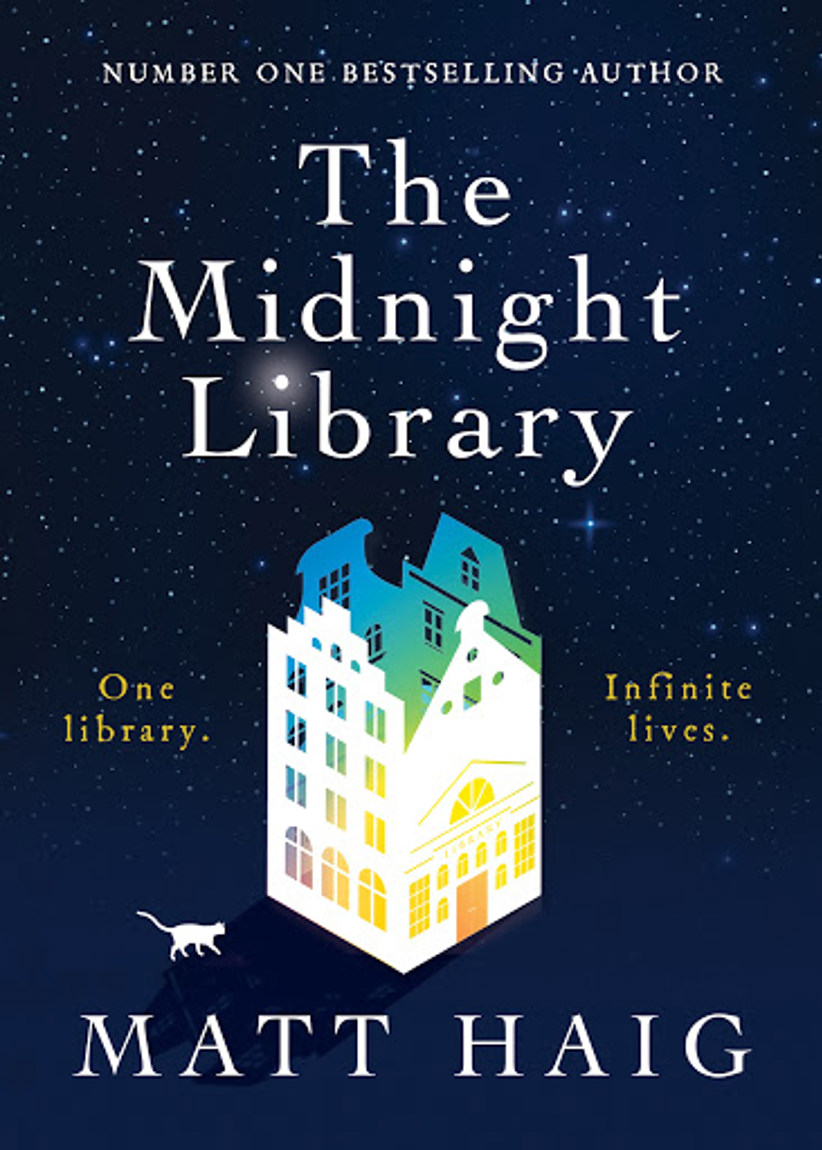 The story is engaging, well-written and thought provoking.  Nora slowly peels away the layers of what makes a life worth living.  It is at times sad but a heart- warming story of a young woman's life saving self-discovery. 
Find The Midnight Library in: