Orbiting Jupiter
by Gary D. Schmidt
Gary D Schmidt, author of the Printz Honor book Lizzie Bright and the Buckminster boy, returns with heart renching Orbiting Jupiter.
Orbiting Jupiter tells the story of fourteen-year-old Joseph, a young man with a troubled past. He comes to stay with Jack's family and through twelve-year-old Jack we hear the story of Joseph. How he came to live with them and his desire to find his baby. Yes, you read that correctly. Fourteen-year-old Joseph is a father.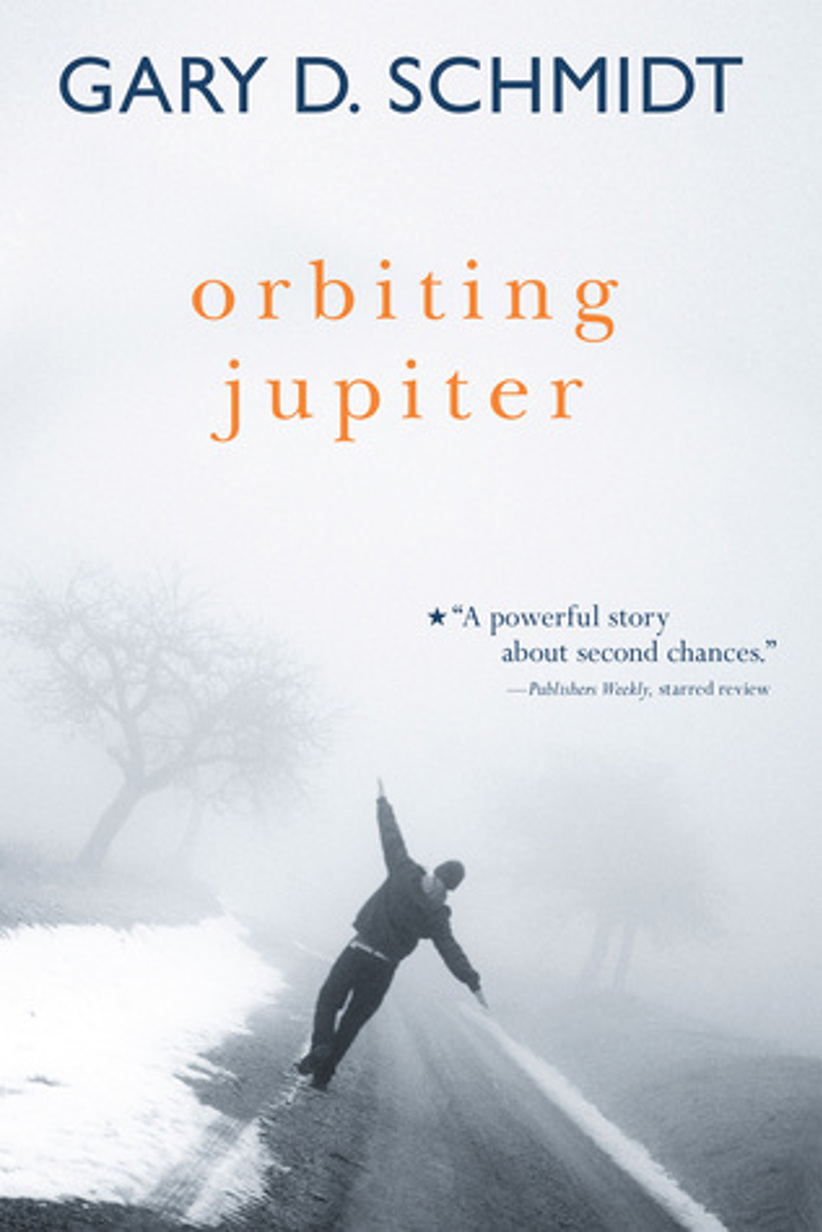 This contemporary fiction tale explores some difficult subjects from the point of view of a twelve-year-old boy. It is a simple read but touches on some complex issues such as a troubled teenager, domestic violence and youth relationship issues. It is written in such a way that your age will influence what you get out of it. For instance, a thirteen-year-old may not understand the references to domestic abuse but an older person will.
This book is relatively short for a young adult novel at not quite 200 pages. It is perfect for somebody wanting a quick read but who also enjoys a book with emotional depth. I would recommend this book to young adults thirteen years and up.
Find Orbiting Jupiter in: