How to Escape From Prison
by Dr Paul Wood
If you have ever wondered what really goes on behind prison walls 'How to Escape from Prison' offers confronting insights into the New Zealand prison system.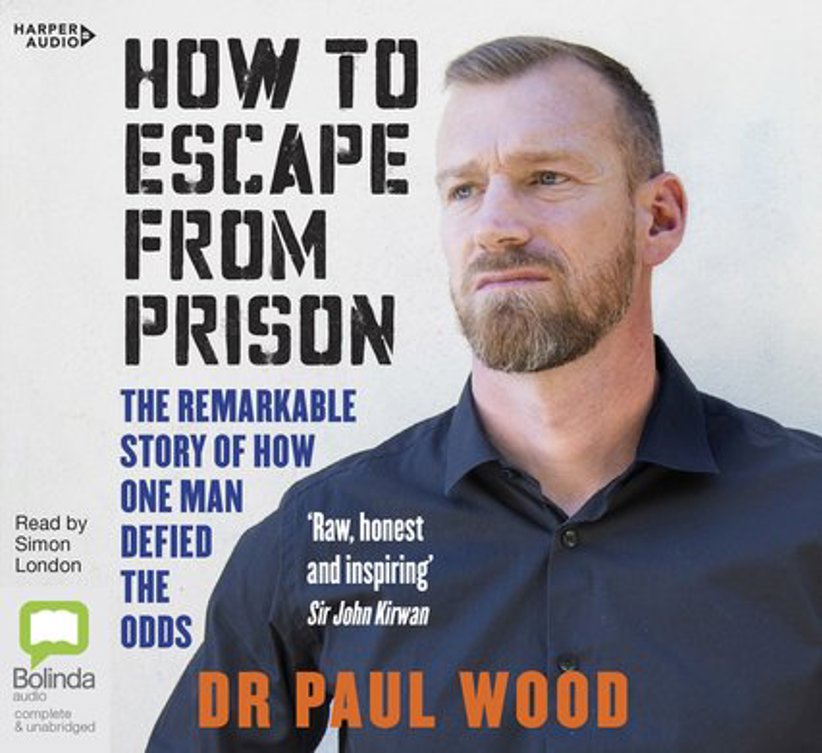 This book is not only about a young man's survival and ultimate freedom from physical prison, it is, more importantly, about overcoming the prison of his mindset, leading him on a long journey of self-discovery.  It is a remarkable  and candid story of growth and self-realisation. 
Having worked in a prison briefly in the 1990's, I was curious to track down this book when I caught the tail end of a review on RadioNZ - it did not disappoint! The educational opportunities in prison led Paul Wood, school dropout, to graduate with a Doctorate in Philosophy.  While the book tells the story of his life in the prison system, it is punctuated with sections of self-reflection and candid personal assessment. I found myself bookmarking pages so that I could consider the philosophical doctrines and psychology theories he quotes throughout.  Don't be put off by how academic that might sound.  Dr Wood outlines them in simple terms, and explains how they helped him gain an insight into his own behaviour by giving practical examples of how he began to relate them to his own life experience.  At the end of the book Dr Wood outlines his own five step plan for achieving goals in life. 
This book is a thought-provoking read, I found it confronting, enlightening, interesting and inspirational.  I would recommend it to anyone who has an interest in prison life or in self-reflection and inner growth. If you would like to have your faith restored in the empowering role education and supportive human interaction can play in the role of rehabilitation and setting people on better pathways in life try this book.
Find How to Escape From Prison in: